I've been moping this week with a brutal head cold – the kind you want to ignore, but your runny nose, persistent cough, raw throat and pounding headache have other ideas. They want you to go to bed and stay there.
I've had a lot of deadlines to meet though, so I've been power napping and drinking pints and pints of water during the day, then in the evening I've been shutting my laptop, cozying up on the sofa with a blanket and sipping this warm, spicy hot toddy.
It's made from 1/4 tsp peppery turmeric for its reported anti-inflammatory properties and a good squeeze of fresh lemon for flavour and, some say, natural antiseptic.
Here are the ingredients for this warming hot toddy:
1/4 tsp peppery turmeric
a squeeze of fresh lemon
40ml (1.35 fl oz) brandy
There's40ml of brandy in my hot toddy for soothing warmth (and because grandmothers everywhere say so) and Rowse Manuka Honey for sweetness. Some laud Manuka honey for its anti-bacterial properties and I love the unusual flavour of this honey, produced in New Zealand by bees that pollinate the native manuka bush.
I mix it all up with boiled, slightly cooled water (you don't want to drink scalding hot liquid when your throat's already raw) and drink immediately.
There's a peppery warmth to this drink, and while it's up for debate as to whether the reported health benefits of each of the individual ingredients actually work in practice, it seems to soothe my cold enough to allow me to get to sleep comfortably, and that's good enough for me.
For more recipes using Rowse Manuka honey try:-
What's your go-to cold remedy? Let me know in the comments!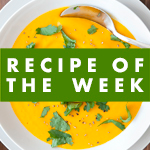 This is a commissioned post for Rowse