Sponsored post in association with American Express®
In life, there are generally two kinds of rewards we can give ourselves. There are the big ones like family holidays or buying a house that can take months or years of planning, saving and putting into action. And then there are the small ones, the everyday little treats that put a smile on our faces. Usually they don't require much planning or very much money (if any at all), but they can be just as crucial to maintaining a happy life.
It's the small perks that I've been thinking about this week. Have you ever wondered how your favourite treats compare to those of your fellow Brits?
Well, I've teamed up with American Express to investigate further, and thanks to some research they commissioned**, we know that we Brits love to treat ourselves as much as three times a week on average, with one in six people giving themselves a little treat at least once a day. Hurray for little perks!
The top 10 treats are:
Ordering a takeaway (30%)
Reading a book (27%)
Going out for dinner (26%)
Watching a favourite film or TV show (23%)
Having a lie in (22%)
Going to the pub or bar (19%)
Eating ice cream (18%)
Having a bath (16%)
Buying a new item of clothing or pair of shoes (16%)
Going to the cinema
I love how varied this list of little rewards is, and how closely it tallies with some of my own favourite everyday treats.
Going for a walk
I'm not the kind of person who enjoys sitting down for too long. I love to get up, stretch and grab a change of scenery. So whether I'm just popping out for a 10 minute stroll on my own, or with the whole family on a new adventure, I love getting up and moving.
Getting a taxi instead of a bus
I've already revealed I'm a big fan of walking, and when the distance I need to travel rules that out, then generally speaking, I'm a big fan of public transport. I tend travel to work and between meetings on foot, by bus or by train, but just occasionally, I love to jump in a cab.
It might be that I'm somewhere I don't know well, I might be carrying an exceptionally heavy bag, or perhaps it might be that I've just had a long day and fancy a few minutes break. On those occasions, grabbing a taxi helps makes my day that little bit easier and feels like a bit of a treat.
Reading a book
With a busy work and home life, there's always a million and one things to do and multitasking is pretty much a must. The down side to this is that me-time can fall by the wayside. When I complete a big work task and there's still a little time before we have to collect the kids, I love to grab half an hour to curl up with a good book.
Cooking
As a full time food writer, you might think I wouldn't want to look at another pot or pan come the evening, but I honestly can't get enough of it! I'm so happy to say that just cooking for and with my family is something I still see as treat. To me, it's still as fun as it was when I first learned to cook with my mum.
Colouring books
Adult colouring books were something of a craze a few years ago that I still like to indulge in. I wasn't convinced at first as I'm not the most skilled artist, but after a family member bought me a book, I found that it's super relaxing and almost meditative. I sometimes colour on the train on my way home from London as a way to get my eyes away from the laptop and enjoy a little treat.
Eating away from my desk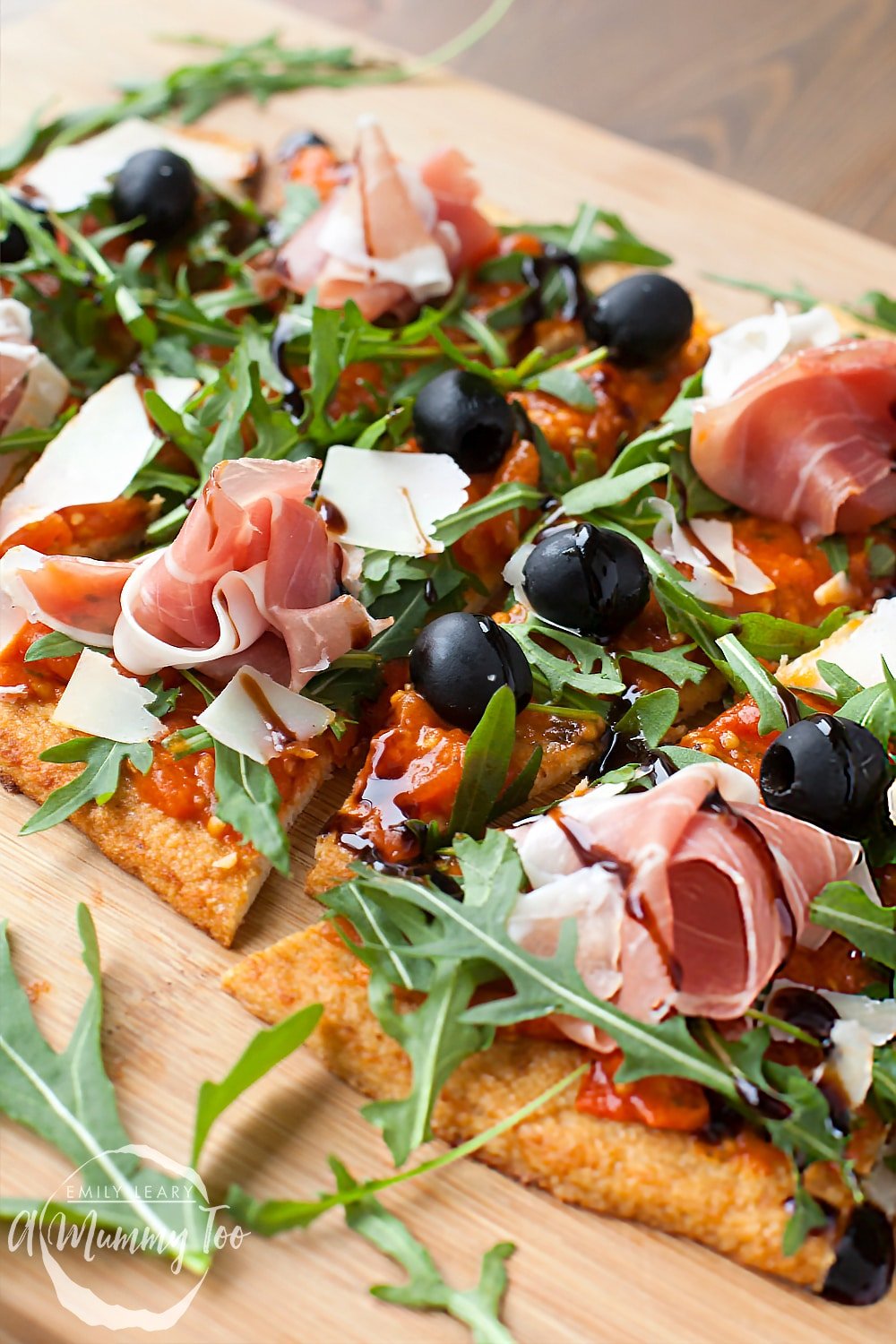 It's so easy to eat at your desk at work, especially when you have a lot on your plate (ha!), but I've found it's counterproductive. While I might get a little more work done, ultimately, I don't enjoy my food – or even pay much attention to it – and I'm less productive than I would have been if I'd taken a break. For those reasons, eating away from my desk is my daily treat to myself.
A Friday foodie treat
A cake or an ice cream for the kids and a frothy hot drink for the grownups on the walk home from school on a Friday is a weekly treat we have all come to expect. What better way to start off the weekend than with the pure joy and anticipation of a yummy treat?
Streaming binges
From TV shows to movies to comedy specials, when I have my first quiet evening after a heavy week, Mark and I love to grab the TV remote and binge to our hearts' content. We love that you can watch a whole season of a favourite show in just a couple of evenings, and it's really therapeutic downtime. Everyone deserves to treat themselves with a TV binge now and then!
A short family adventure
Sometimes Mark or I will just stand up and declare, right, get your shoes on, and we'll all head out the door with no plans at all. We might end up going out for lunch, we might end up at a park, we might end up bowling or at a gallery, we might end up anywhere! It's a lovely way to treat yourself without any planning or fuss.
A sneaky catnap
Hectic day at work? Mad dash around the shops on a Saturday? Kids party after school? Sometimes my favourite thing to do is just curl up on the sofa and grab 15-20 minutes of sleep. Catnaps are just delicious!
Are any of my #EverydayPerks the same as yours, or do you have any of your own? I'd love to hear from you! And why not check out American Express on Facebook to see what others are getting up to!
---
Everyday Perks with American Express
From treating yourself to a new book or heading off bowling with the family, American Express makes every day more rewarding by giving you feel-good perks for your purchases*.
Its range of Cards are packed with ways to get more from your everyday spending; from Membership Rewards® points that can be used to treat yourself to virtually anything (and that never expire) to discounts at top restaurants and hotels, money back on everyday purchases, or collecting frequent flyer miles to help you get on your next getaway sooner. To find out more about how American Express can help you get more out of every day, visit amex.co.uk/whyamex
Are any of my #EverydayPerks the same as yours, or do you have any of your own? I'd love to hear from you! To spread the fun even further, if you share your favourite treats on Instagram with the hashtag #EverydayPerks, you could be in with a chance to win two Cineworld Unlimited passes. Valid for twelve months, you and a film-loving partner can indulge your love of the big screen for a whole year – what a treat. For more information and to enter, visit bit.ly/EverydayPerks by 5pm on 3rd November 2017. Terms and conditions apply.
---
*Selected Cards only. Terms and conditions apply. Subject to availability.
** Research conducted by Opinium for American Express from a representative sample of 2,000 adults (22nd – 26th September 2017).
Promoter: American Express Services Europe Limited has its registered office at Belgrave House, 76 Buckingham Palace Road, London, SW1W 9AX, United Kingdom. It is registered in England and Wales with Company Number 1833139 and authorised and regulated by the Financial Conduct Authority
A Mummy Too maintains full editorial control of the content published on this site.