When you're hungry or pushed for time during the week the best meal is one that isn't just delicious in its own right, but nice and quick. So that's what this week's roundup is all about – meals that aren't just new and exciting but that can be on your table in well under an hour.
This is THE place to link up your recipe posts for lots of tweet, comment and Pinterest love. At the bottom of this post is the latest #recipeoftheweek 'linky' – use it to add any recipe posts you would like to share.
Remember, to enter #recipeoftheweek, your posts don't have to follow a particular theme – absolutely all recipes are welcome every single week :)
But first, here are my selections from last week's entries.
Roasted Peppers and Silken Tofu in Tomato Sauce
Everyday Healthy Recipes' tomato and pepper dish is hearty, tasty and creamy thanks to the silken tofu.
Skinny Creamy Chicken Sausage Pasta
This rich pasta from Curly's Cooking uses skimmed milk and chicken sausage so it's lovely and light.
Easy One Pot Chicken Fajita Pasta Bake
Easy Peasy Foodie's one pot pasta bake is a really interesting mix of Italian and Mexican flavours.
Lentils with feta, roast pumpkin and red onions
Lydia Gerratt's healthy lentil salad is bursting with flavour and colour – I love the saltiness of feta and bold flavours like red onion and pumpkin.
Coconut Yogurt & Chickpea Curry
How good does Strength & Sunshine's vegan curry look? Not just healthy and tasty it can be on the table in just minutes.
Now, on to #recipeoftheweek…
Got a recipe to share? Join in with #recipeoftheweek!
RECIPE OF THE WEEK IS FOR EVERYONE – there is no theme, just join in.
You can add any of your recent recipe posts to #recipeoftheweek. Here's all the info you'll need:
Link up any of your recipe posts using the linky below – click the blue button that says 'Add your link'. All recipes are welcome, old or new. There is no theme, just please don't re-add posts you've added before
Add the "Recipe of the Week" badge to your post so that readers can find other great recipes (the code is at the bottom of this post)
Join me in taking time to read, comment, Stumble and/or Pin some of the other entries, if you like them. I read, tweet & pin everyone's and discover amazing new recipes along the way
Come back next Monday and we'll do it all over again
I also pick my favourite entries to showcase the following week.
Enjoy!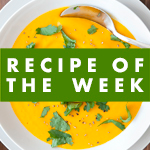 [html]
<div align="center"><a href="https://www.amummytoo.co.uk/midweek-meals-recipeoftheweek-5-11-feb"><img class="alignnone" src="https://www.amummytoo.co.uk/wp-content/uploads/2013/01/recipe-of-the-week.png" alt="Link up your recipe of the week" width="150" height="150" /></a></div>
[/html]