It's Week Six of my ten-week Dr Oetker #EvenBetterBaking series, in collaboration the gorgeous Stacey Solomon and this week, I have these fabulously fruity little tartlets with a lovely buttery pastry.
The best bit? It takes a matter of minutes to make the filling, yet they look like they're straight out of a patisserie!
Stacey and I had brilliant fun cooking up these little treats. Here's how!
Enjoy!

Mini berry tartlets
Fabulously fruit little tarts with a filling that takes just minutes to prepare.
Author:
Emily Leary & Dr. Oetker
Recipe type:
Desserts and sweet treats
Ingredients
For the Pastry:


100g salted butter
25g icing sugar
175g flour
2 Egg yolks
For the Tart:


1 Dr. Oetker Ground Arrowroot Sachet
225ml Blackcurrent Cordial or Berry Cordial (diluted)
200ml Double Cream (7 fl.oz)
25g Icing Sugar (1 oz)
3.75ml Dr. Oetker Madagascan Vanilla Extract (¾ tsp)
150g Blueberries (5 oz)
175g Raspberries (6 oz)
Instructions
Sift flour and icing sugar into a bowl and add cold cubed butter. Rub the mixture together until it resembles fine breadcrumbs. Add the egg yolks and then mix through with round knife until the dough come together. Roll into a bowl, wrap in cling film and chill for 30 minutes.
Preheat the oven to 200°C (180°C Fan, Gas Mark 6). On a lightly floured surface, roll out the pastry thinly and cut out 16 x 8cm (3 ¼ inch) rounds, re-rolling as necessary. Fit each circle of pastry into sixteen 6cm (2 ¼ inch) diameter, 2cm ( ¾ inch) deep tartlet tins.
Neaten the edges and place a mini baking case in the centre of each. Fill with baking beans or raw rice. Arrange the tins on a baking tray.
Bake for about 8 minutes until lightly golden round the edges. Carefully remove the beans or rice and paper. Prick the bottom of each case and return to the oven for a further 5 minutes until the pastry is lightly golden and cooked through. Cool for 10 minutes before carefully slipping the pastry cases out of the tins. Put on a wire rack to cool completely.
For the topping, put the Arrowroot in a small saucepan and blend with a little of the fruit cordial to make a paste. Stir in the remaining cordial and gradually bring to the boil, stirring, until clear and thickened. Transfer to a heatproof jug and leave aside to cool.
When ready to serve, whip the cream until softly peaking. Sift the icing sugar on top and add the Vanilla Extract. Gently mix into the cream.
Spoon the vanilla cream into a piping bag fitted with a large plain nozzle. Pipe a portion of cream into each tart case to just fill the centre, keeping the level just below the pastry edge.
Arrange blueberries and raspberries on top of the cream. Using a broad, soft bristled pastry brush gently brush a generous amount of the arrowroot topping on top to completely cover the berries and cream layer – the glaze will be sticky, so it is best to hold each tartlet over the jug as you brush the top.
Arrange the tartlets on a serving plate and serve with the remaining Arrowroot topping as an accompaniment.
Enjoy!
Bake with Dr. Oetker to win! (UK only)
Send your bakes that you have made using Dr. Oetker products and tell them what inspired you to make it with #Evenbetterbaking.
Each week Dr. Oetker will pick a Star Baker who will win a goodie bag, and entry into their prize draw to win an Ultimate Baking Hamper worth £500.
To keep up to date with all the latest Even Better Baking news, follow @droetkerbakeson Twitter, DrOetkerBaking on YouTube or like www.facebook.com/DrOetkerBaking.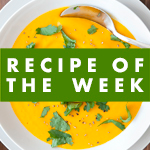 This is a commissioned post for Dr. Oetker. Recipe & photography courtesy of Dr. Oetker.