This week, Mark and I have been re-creating classic works of art using pancakes as a base and a topping of fruit, nuts or whatever took our fancy.
Above, you can see Vincent Van Gogh's most famous work, Sunflowers, recreated as a fruit and nut pancake treat.
The background is made from flaked almonds, the vase from dried apple and pear, the flowers are pieces of dried banana and the stalks are dried blueberries.
And below, Edvard Munch's haunting painting, The Scream, recreated as a fruity pancake treat.
The background is made from rows of dried strawberry and pear with a swirl of apple to the right, a mixed berry figure enters left in the background, the rail is made from extra pancake, and the tortured soul in the centre is made from pear, berries and a couple of trimmed wedges of chocolate orange.
Dried fruit, chocolate and pancakes is actually a rather delicious combination, so as soon as these creations had been photographed, they were devoured in the name of art.
Will you be making your own pancake art?
More fun pancakes to try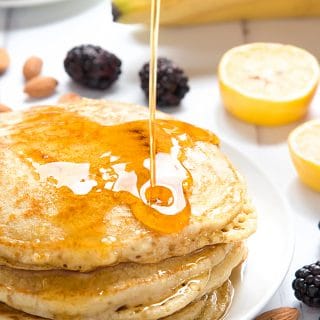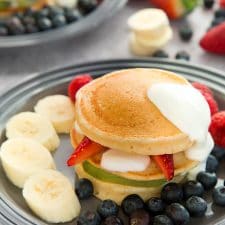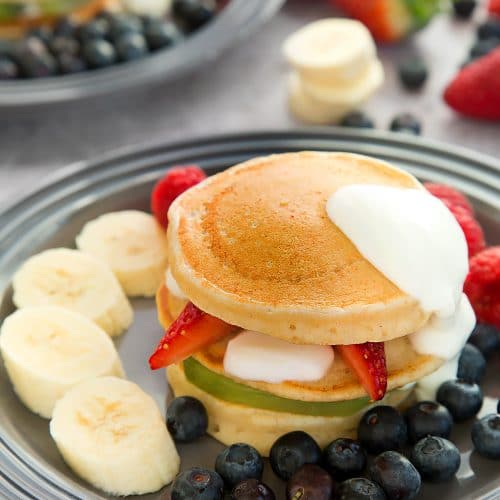 Get Your Kids to Eat Anything
My debut cookbook, Get Your Kids To Eat Anything is available now from all good bookshops!
It's so much more than a cookbook, it's a 5-Phase programme designed to take you through a meaningful, simple and sustainable journey to end fussy eating.


Since its release in March 2019 Get Your Kids To Eat Anything has been changing mealtimes in households across the country and has become an Amazon #1 best-seller.