I can't stop nibbling – me, all the time
I am a big, big fan of food. This is hardly surprising, I know. When I sit down for a meal, I'm pretty sensible with my portion sizes. My downfall, however, is nibbles. I love 'em. So now, as we enter the party season, I'm surrounded by yummy tidbits and oh, the temptation!
Anyway, of the 47 recipes submitted last week, a good few looked just perfect for laying on as part of party spread and a handful actually looked pretty healthy! So, here they are in all their nibbly glory.
First up, we have Beetroot Party Nibbles from Capture by Lucy. Made with fresh beetroot and crusty loaf baked in chilli and olive oil, these little treats look as good as I imagine they taste. I'm coming round to your house for nibbles soon right, Lucy?
Next up, Vegetarian Beetroot Scotch Eggs from Allotment 2 Kitchen. Made with Quinoa, beetroot, curry spices and chickpeas, these aromatic treats look fabulous. I reckon they'd be wolfed down by everyone, not just the veggies!
Finally, I'm extremely impressed with these Cheesy Bacon and Mushroom Biscuits from Madhouse Family Reviews. Her savoury cookies are a thing of beauty, and I reckon they'd disappear from the party plate faster than you can say 'low fat yoghurt'.
OK, so while I put my party dress on, reaed on to join in with this week's #recipeoftheweek…
Do you have a recipe to share? Come and link up with #RecipeoftheWeek!
If you blog, here's the place to show off YOUR cooking skills! Pick a recipe YOU created from any time at all and add it to the directory below for others to find.
Meaty, vegan, fatty, low-calorie – all recipes are welcome, old or new, just please don't add posts you've already added in a previous week. That's the only rule, really!
You share the goods, then I generally go round reading, commenting, Stumbling, Pinning and drooling over everyone's entries.
I then pick my favourite three to feature the following week!
It's that simple – just link up below and let's share the love.
Link up your post using the Linky tool below
Add the "Recipe of the Week" badge to your post so that readers can find other great recipes
Take a little time to read and comment on each other's recipes
Come back next Saturday and we'll do it all over again
Enjoy!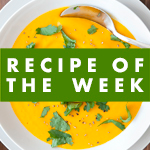 [html]
<div align="center"><a href="https://www.amummytoo.co.uk/2013/11/party-nibbles-recipeoftheweek/ ?" target="_blank"><img alt="Link up your recipe of the week" src="https://www.amummytoo.co.uk/wp-content/uploads/2013/01/recipe-of-the-week.png" /></a></div>
[/html]