With the sun shining, it's perfect weather for a light, zingy salad, packed with flavour.
This dish begins with marinading fresh peas and pretty courgette ribbons in a simple lemon and garlic marinade.
Once they've soaked up all that gorgeous lemony flavour, they're lifted on to a bed of watercress and topped with beautiful, peppery Scottish smoked salmon from John Ross Jr, who've been cold smoking first-class salmon for more than 150 years.
Pea and courgette ribbon lemon salad with black pepper smoked salmon
A gorgeous, lemony side salad made with shelled peas, fresh courgette, watercress and peppery smoked salmon - perfect for summer days.
Ingredients
½-1 tsp garlic puree
1 tbsp olive oil
large pinch black pepper
small pinch salt
juice ½ lemon
150g shelled peas
1 large courgette
1 pack of watercress
100g cracked black pepper smoked salmon
Instructions
In a large bowl, mix the garlic, lemon juice, black pepper, salt and olive oil.
Using a vegetable peeler, slice the courgette into long, thin ribbons and add to the bowl.
Cook the peas in a pan of boiling water for three minutes, then drain and plunge into ice water to stop them from over cooking. Drain again and add to the bowl.
Cover the bowl with cling film and leave to marinade in the fridge for 30 minutes.
Layer watercress at the base of a large salad bowl.
Lift the courgettes and peas out of their dressing and into the salad bowl.
Top with torn strips of the John Ross Jr salmon.
Dress with as much of the remaining dressing as you wish.
John Ross Jr supply their traditionally cured and smoked products throughout the UK, so why not try some for yourself? Visit
www.johnrossjr.com
to view the full range.
PIN ME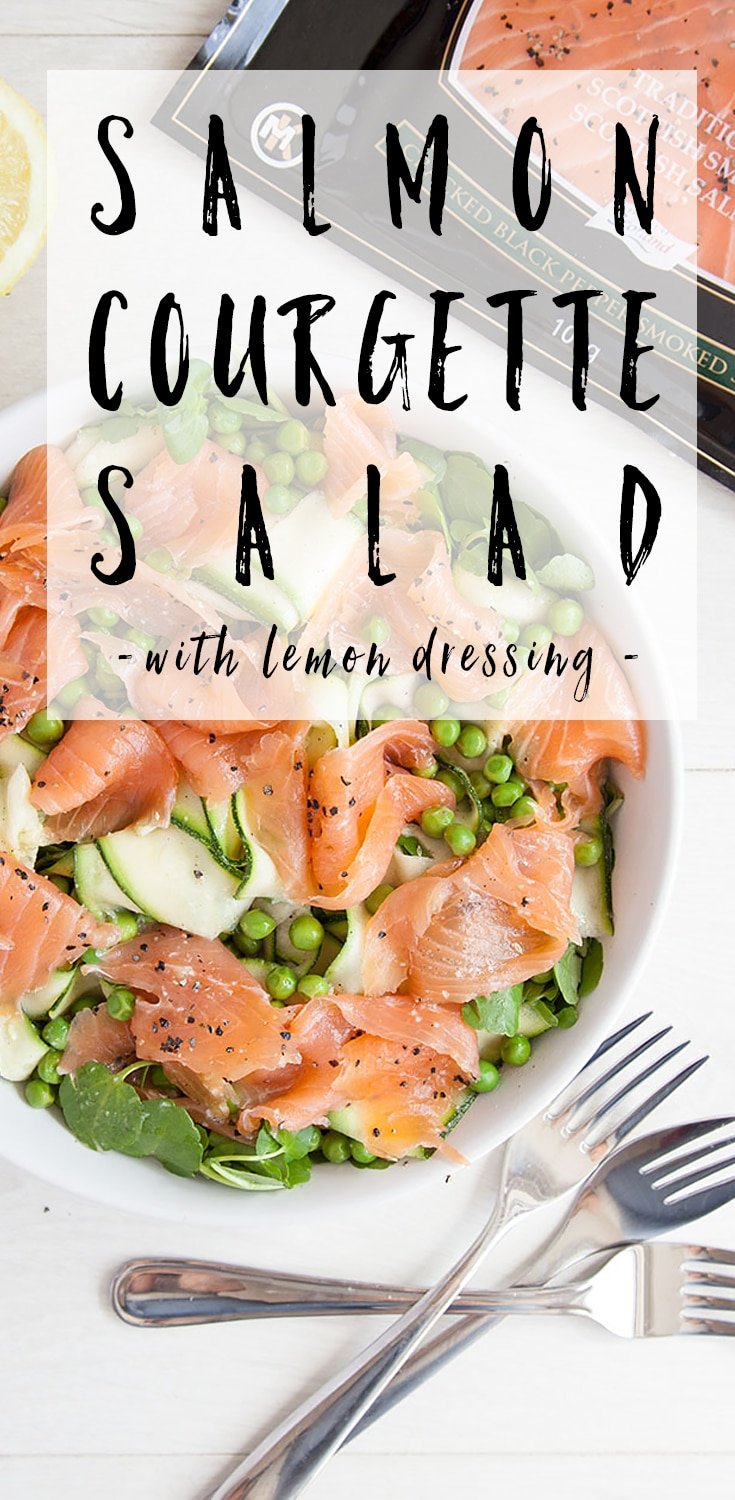 This is a commissioned post for John Ross Jr.