You wouldn't think from a the three simple ingredients of flour, water and fat so many possibilities would open up, but as we know that's all it takes to start to make one of the most versatile of all foods… pastry! From sweet to savoury, hot to cold, pastry is the hero of hundreds of dishes and an integral part of thousands more. Here's three that should wet your appetite and get you reaching for the mixing bowl!
This is THE place to link up your recipe posts for lots of tweet, comment and Pinterest love. At the bottom of this post is the latest #recipeoftheweek 'linky' – use it to add any recipe posts you would like to share.
Remember, to enter #recipeoftheweek, your posts don't have to follow a particular theme – absolutely all recipes are welcome every single week :)
But first, here are my selections from last week's entries.
Cheese, Marmite & Potato Pasties

The Baking Explorer's perfectly cooked pasties are stuffed with potato, sweet onion, cheese and a rather unusual ingredient… Marmite! The flavours combine for a lovely salty, savoury dish you're sure to enjoy.
Marbled Chocolate Gujiyas/Empanadas

If you've never had an empanada you're missing out! Curry and Vanilla's sweet version comes with chocolate, coconut and walnuts that are deep fried for a pastry that's crispy, flaky and utterly delicious.
Bramley apple and cinnamon pie
Lydia Gerrat knows that an apple pie is only as good as its crust, and this crust is homemade and as close to perfect as you'll find, which makes it even harder not going back for a second slice.
Now, on to #recipeoftheweek…
Got a recipe to share? Join in with #recipeoftheweek!
RECIPE OF THE WEEK IS FOR EVERYONE – there is no theme, just join in.
You can add any of your recent recipe posts to #recipeoftheweek. Here's all the info you'll need:
Link up any of your recipe posts using the linky below – click the blue button that says 'Add your link'. All recipes are welcome, old or new. There is no theme, just please don't re-add posts you've added before
Add the "Recipe of the Week" badge to your post so that readers can find other great recipes (the code is at the bottom of this post)
Join me in taking time to read, comment, Stumble and/or Pin some of the other entries, if you like them. I read, tweet & pin everyone's and discover amazing new recipes along the way
Come back next Monday and we'll do it all over again
I also pick my favourite entries to showcase the following week.
Enjoy!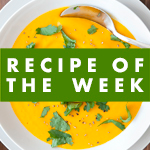 [html]
<div align="center"><a href="https://www.amummytoo.co.uk/perfect-pastry-recipeoftheweek-13-19-nov"><img class="alignnone" src="https://www.amummytoo.co.uk/wp-content/uploads/2013/01/recipe-of-the-week.png" alt="Link up your recipe of the week" width="150" height="150" /></a></div>
[/html]