The weather is finally starting to come into its own, the air is alive with summer and the weather is crying out for being made the most of with outdoor treats, so this week is about anything delicious… and easy to put into a picnic basket! Enjoy!
This is THE place to link up your recipe posts for lots of tweet, comment and Pinterest love. At the bottom of this post is the latest #recipeoftheweek 'linky' – use it to add any recipe posts you would like to share.
Remember, to enter #recipeoftheweek, your posts don't have to follow a particular theme – absolutely all recipes are welcome every single week :)
But first, here are my selections from last week's entries.
Fruity Coronation Chicken
Jess Eats & Travels' coronation chicken is filled with juicy apricots, raisins, mango chutney and toasted almonds – perfect in a sandwich or brought along in a pot.
Cabbage kimchi
De Tout Coeur Limousin's fermented cabbage has a unique flavour that's definitely worth giving a try if you haven't had it before, it makes a fantastically different side or sandwich filling.
Harissa Chicken Salad
Searching for Spice's healthy and spicy harissa chicken salad is wonderful hot but makes a fantastic picnic snack too with wonderful fresh flavours.
Raspberry, Lemon and Pine Nut Bar
Jam and Clotted Cream's little bars of loveliness are the perfect accompaniment to any picnic – tasty, they keep well and they're great for a boost of energy.
Granola Bars
Homemade & Yummy's granola bars are easy to make with zero bake time, perfect for when you want to rustle up a treat!
Low-Fat Hummus
Looney for Food's hummus is super tasty and goes wonderfully with fresh veg or in a sandwich, and it's oil and tahini free.
Easy Homemade Naan Bread
Easy Peasy Foodie's naan bread makes for a great snack when you're looking for something a little different for your next picnic. Add a few chutneys and dips for the perfect snack!
Cheat's Quiche
Blogger by the sea's quiche uses premade pastry for a quick and very tasty dish – add whatever veg you like!
Vegan Blueberry Muffins
The Veg Space's blueberry muffins are moist, rich and with a fantastic crumb – what's not to like!
Spinach Feta Salad
Fiona McGuire's feta salad combines sweet tomatoes with salty feta for a fantastic hit of flavour.
Now, on to #recipeoftheweek…
Got a recipe to share? Join in with #recipeoftheweek!
RECIPE OF THE WEEK IS FOR EVERYONE – there is no theme, just join in.
You can add any of your recent recipe posts to #recipeoftheweek. Here's all the info you'll need:
Link up any of your recipe posts using the linky below – click the blue button that says 'Add your link'. All recipes are welcome, old or new. There is no theme, just please don't re-add posts you've added before
Add the "Recipe of the Week" badge to your post so that readers can find other great recipes (the code is at the bottom of this post)
Join me in taking time to read, comment, Stumble and/or Pin some of the other entries, if you like them. I read, tweet & pin everyone's and discover amazing new recipes along the way
Come back next Monday and we'll do it all over again
I also pick my favourite entries to showcase the following week.
Enjoy!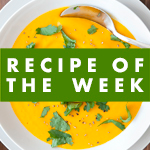 [html]
<div align="center"><a href="https://www.amummytoo.co.uk/perfect-picnics-recipeoftheweek-21-27-may"><img class="alignnone" src="https://www.amummytoo.co.uk/wp-content/uploads/2013/01/recipe-of-the-week.png" alt="Link up your recipe of the week" width="150" height="150" /></a></div>
[/html]