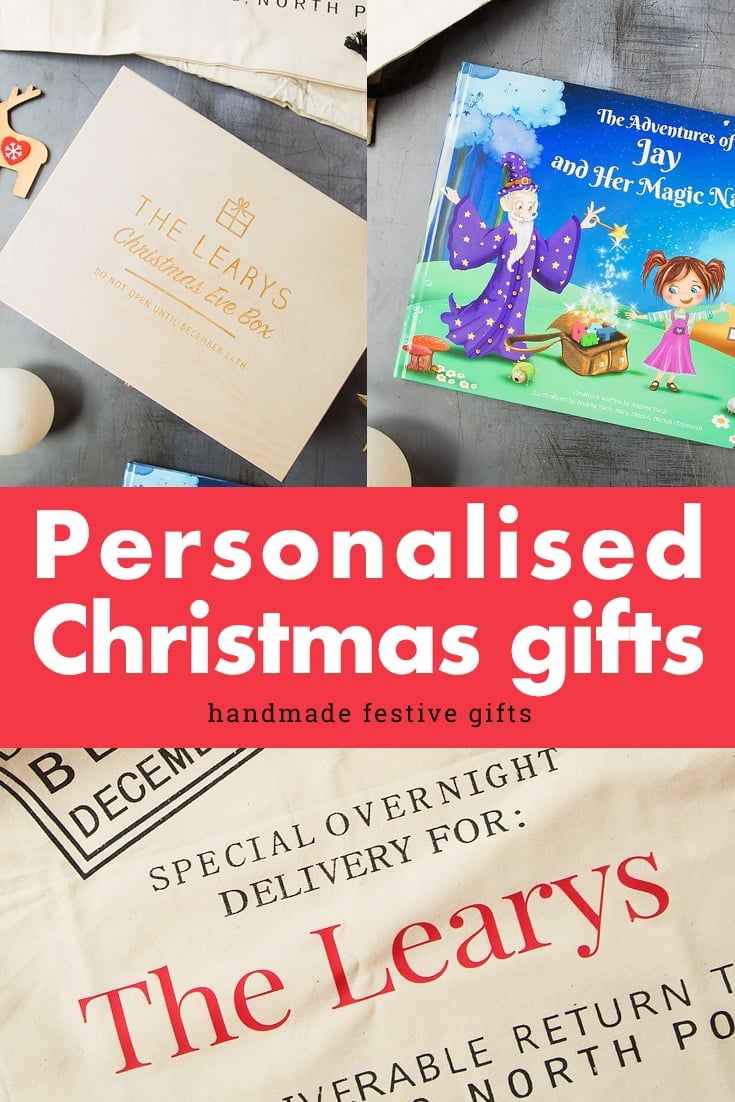 Are you all wrapped up and ready for Christmas? I'm not! With three weeks to go, I'm still in planning and ordering mode, but I'm not stressed - Christmas is always really special because we spend it together (plus I have Amazon Prime, HAHA).
One thing that always features for us at Christmas is a few personalised gifts. They needn't be extravagant and we find they add an extra layer of fun and magic to our festivities.
Here are my favourite selections from Amazon Handmade.
A Christmas Eve box
In our house, the anticipation leading up to Christmas is almost as wonderful as the day itself. For us, the pre-Christmas excitement reaches its peak on Christmas Eve, when we all pull on brand new pyjamas and slippers/bed socks, crack open a new family board game, watch a marathon of Christmas movies, and open our Christmas Eve box.
If you're not already familiar with the concept of a Christmas Eve box, it's a box packed with gifts or treats to be enjoyed on the night before Christmas. For us, it tends to contains a tiny stocking filler each, some cheese and crackers, and sweets and chocolate. It's a low cost, decadent start to the festivities and a wonderfully bonding way to spend the night before Christmas together as a family.
I usually pack our treats into a spare cardboard box saved from our Christmas deliveries, but this year, our box is going to be extra special as it's personalised with our family name. I love our personalised Christmas Eve box and I can't wait to see the children's reaction. It's something we're going to be able to enjoy for years to come.
A Christmas sack
Traditionally, on Christmas morning, we come down to presents under the tree, and a few in each of our stockings.
This year, we'll be waking to a new feature: a large canvas Christmas sack, direct from the North Pole and addressed to The Learys!
Mark and I can't wait to stuff this pillow-case-sized sack with presents - it's going to add another touch of magic to the day, and a little more anticipation as the children go digging through to find gifts for each of us.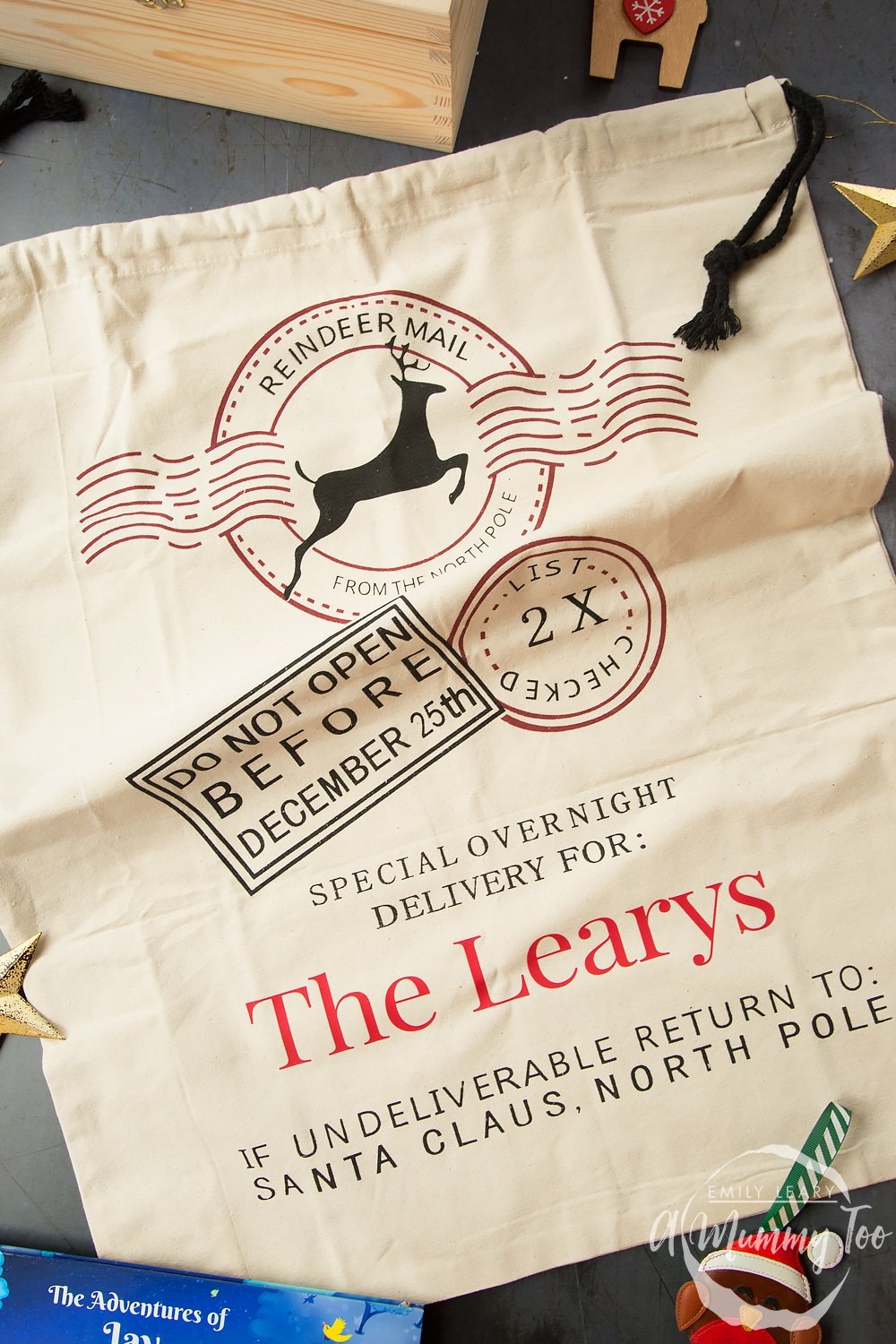 The gift of reading
There's a lovely rhyme that circulates around this time of year, which helps to inspire parents as to what to get their children for Christmas. It goes, "Something they want, something they need, something to wear and something to read." Isn't that lovely?
Books are a huge part of our lives all year round, and the children always have one or two favourite authors or series that they request, and we try to get them a few extra each to keep them going with plenty to read over the colder months when we're indoors more and they tear through books at a rate of knots, far faster than they do once the sun comes out!
A gorgeous gift idea for those children who love reading, or those who are just discovering it's wonders, is a personalised storybook.
The Unique Keepsake Story Book centres around the child's name, and weave in other special details such as the town they live in. It's a unique way to join the literary and real world together that my children love, so I can't wait to give "The Adventures of Jay" to our little bookworm.
As you can see, personalised gifts can be a little extra sparkle to an already magical time. Are you inspired? Which gifts would you most like to find under your tree?
For more handmade gift ideas, check out the hashtags #ahandmadechristmas, #amazonhandmade, #countdowntochristmas, #madeforyou and #craftychristmas.
This is a commissioned post for Amazon Handmade.