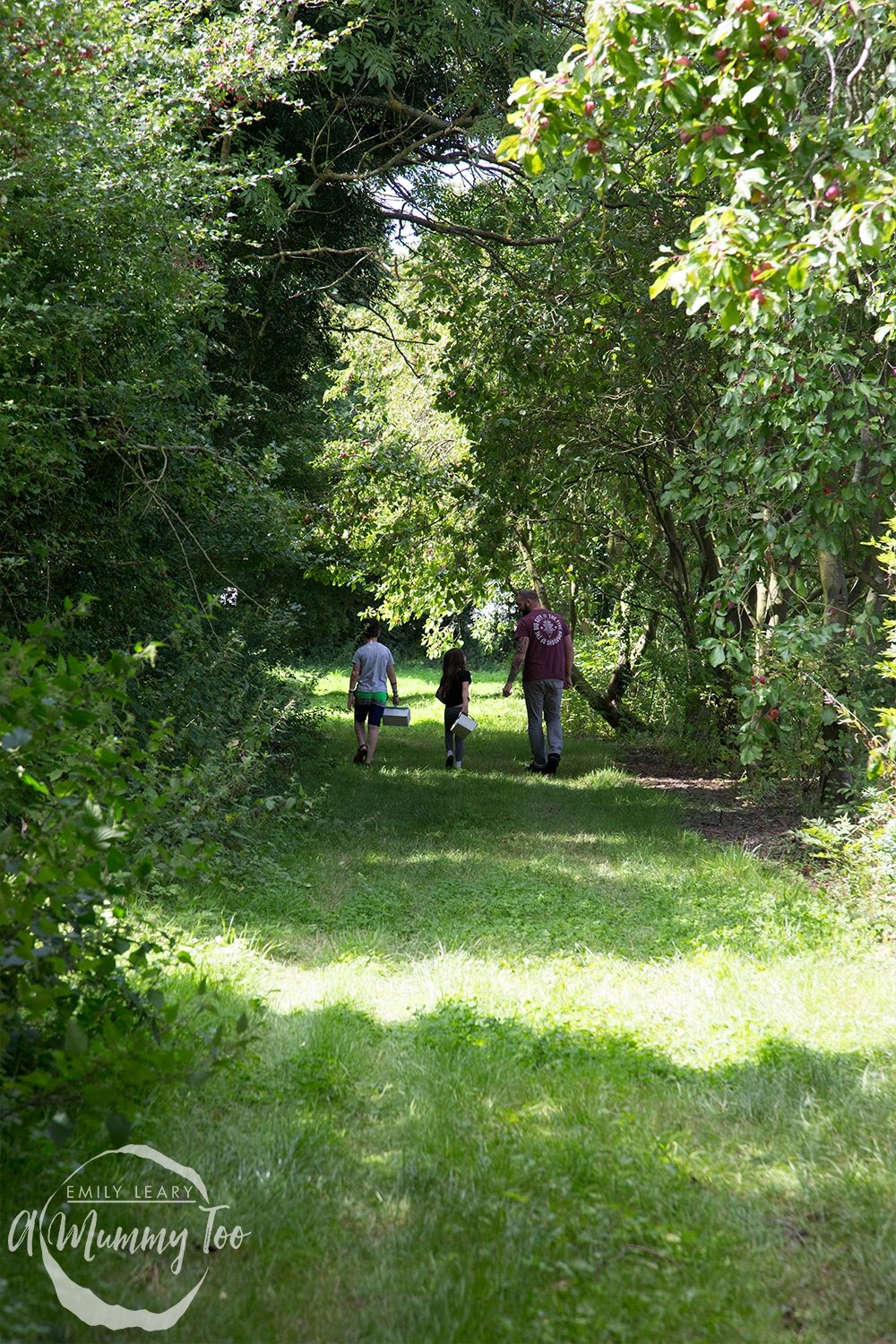 As I write, we're just about ending the summer holidays. All of the obvious family activities that help make the summer memorable have been exhausted, and it's time to get creative.
Right on cue, Robinsons got in touch to tell us about the real fruit in all their products, and challenged us to do something we haven't done in years: have a fun day out with the kids picking our own fresh fruit, then head home and make something delicious with it!
Here's what we got up to...
Finding the farm
If you don't already know where your nearest Pick Your Own farm is, I suggest you open a new tab and search for one right now!
It's a breeze to bring up a list of your local farms, and a quick phone call to them will be able to tell you what they have available on that day (or coming in soon).
Fruit picking is available right through the summer and is a great activity for families. It's a fun day out, but also a great opportunity to chat about the seasons and our relationship with food. And of course, the treats you're rewarded with at the end of the day are wonderfully healthy!
Generally, if you go picking in June you'll be treated to strawberries, raspberries and some other berries coming in, and if you wait a few months you'll be able to pick up blackberries, plums and apples - larger farms often have vegetables too, so you can really plan a whole trip and a whole meal around what's in season!
What's ready depends not just on the month you're in, though, but also the conditions throughout the year, so it's a great way of helping kids to understand how weather affects how our food grows. For instance, this year's strawberry season started two months before usual due to warm weather throughout the year - another reason to ring ahead!
One important note: when visiting with children, it's important to explain to them that the fruit on the farm is specially grown to be safe to eat and that they shouldn't eat anything they find in the garden or elsewhere unless you say it's OK!
Visiting the farm
After we arrived at Goacher's farm in Retford shop, we collected our baskets, took a short walk down the road and got stuck right in to collecting our fruit.
Blackberries and plums were the orders of the day and the kids loved it.
First up we tackled the blackberries and within no time, a small handful began to turn into a whole basket.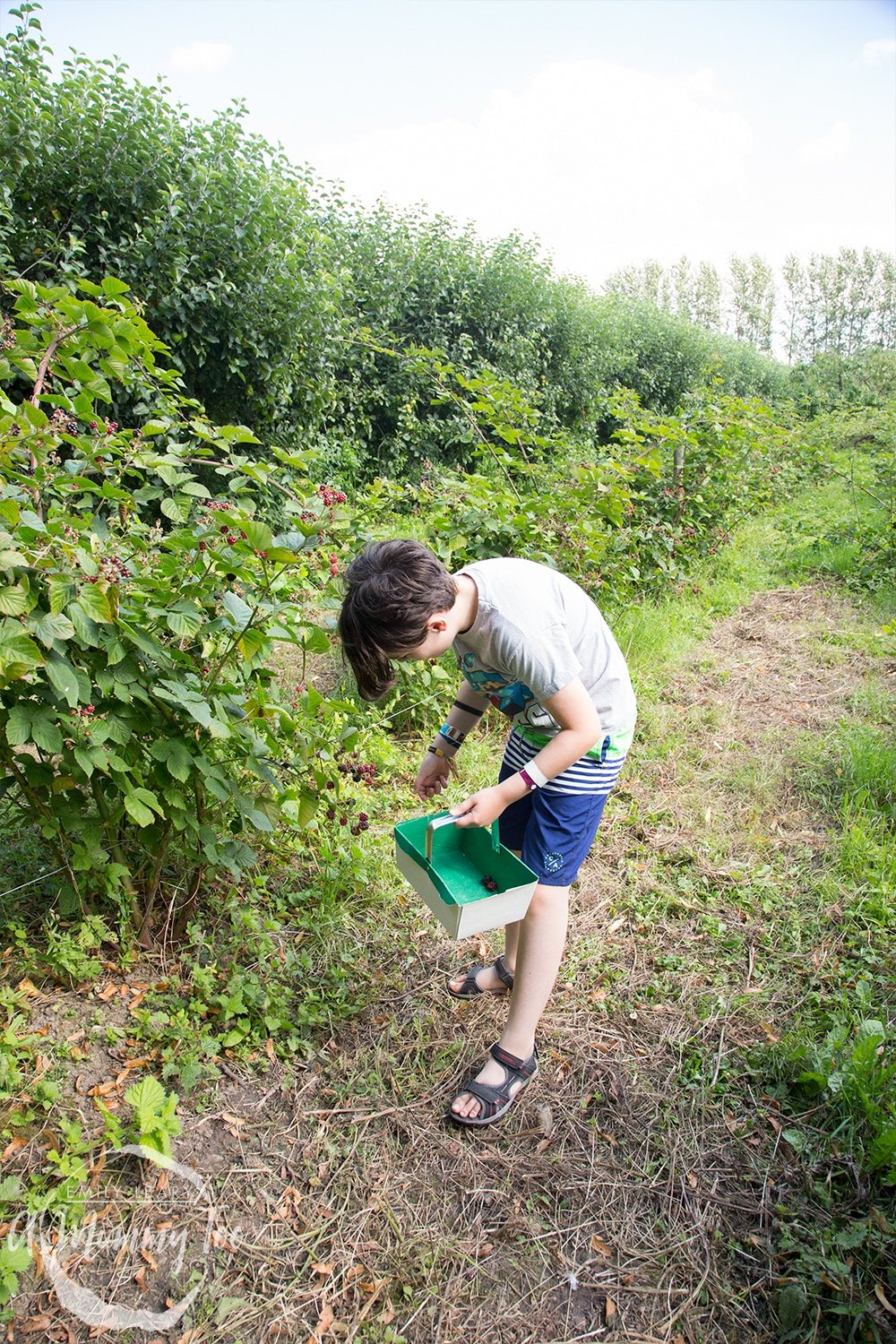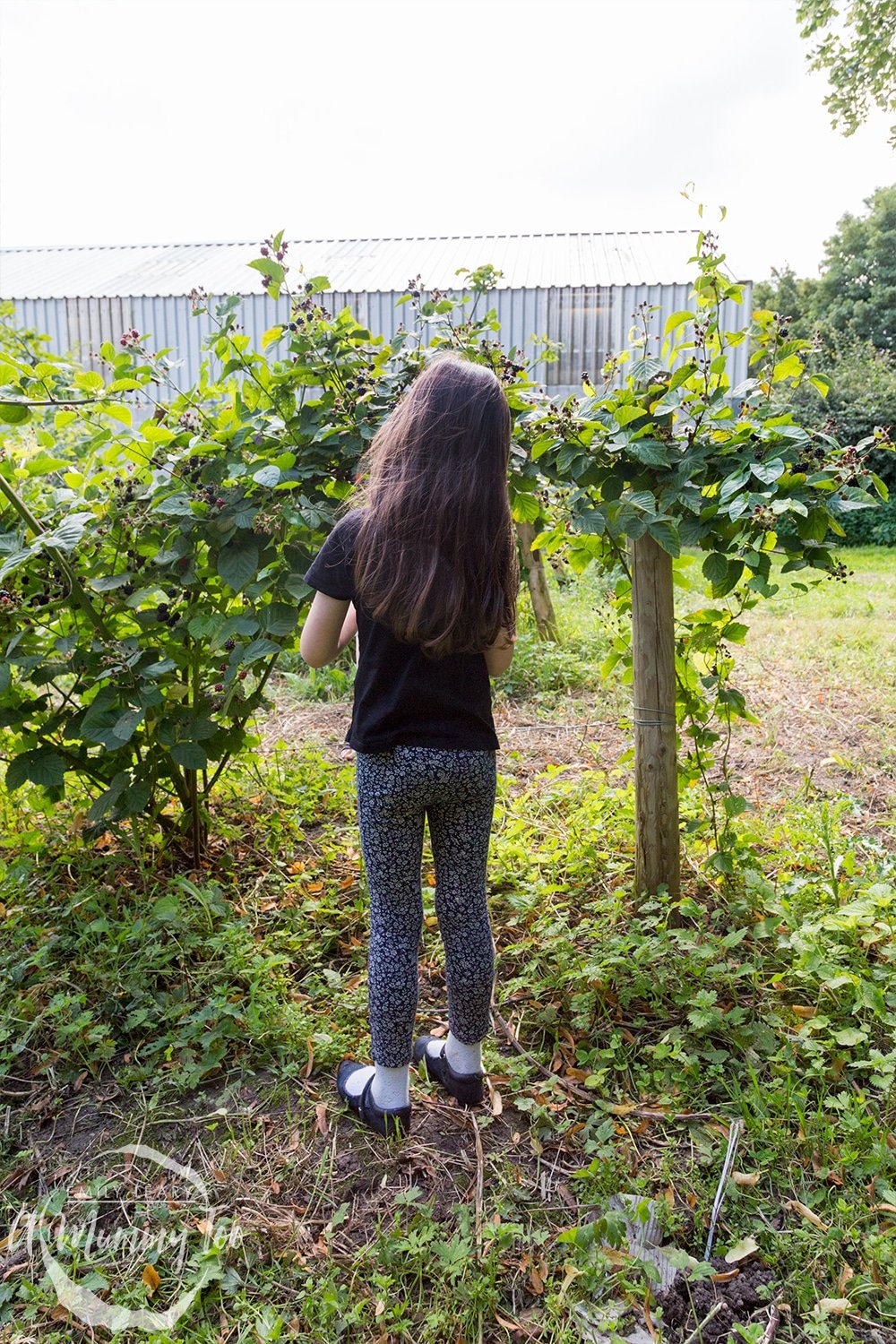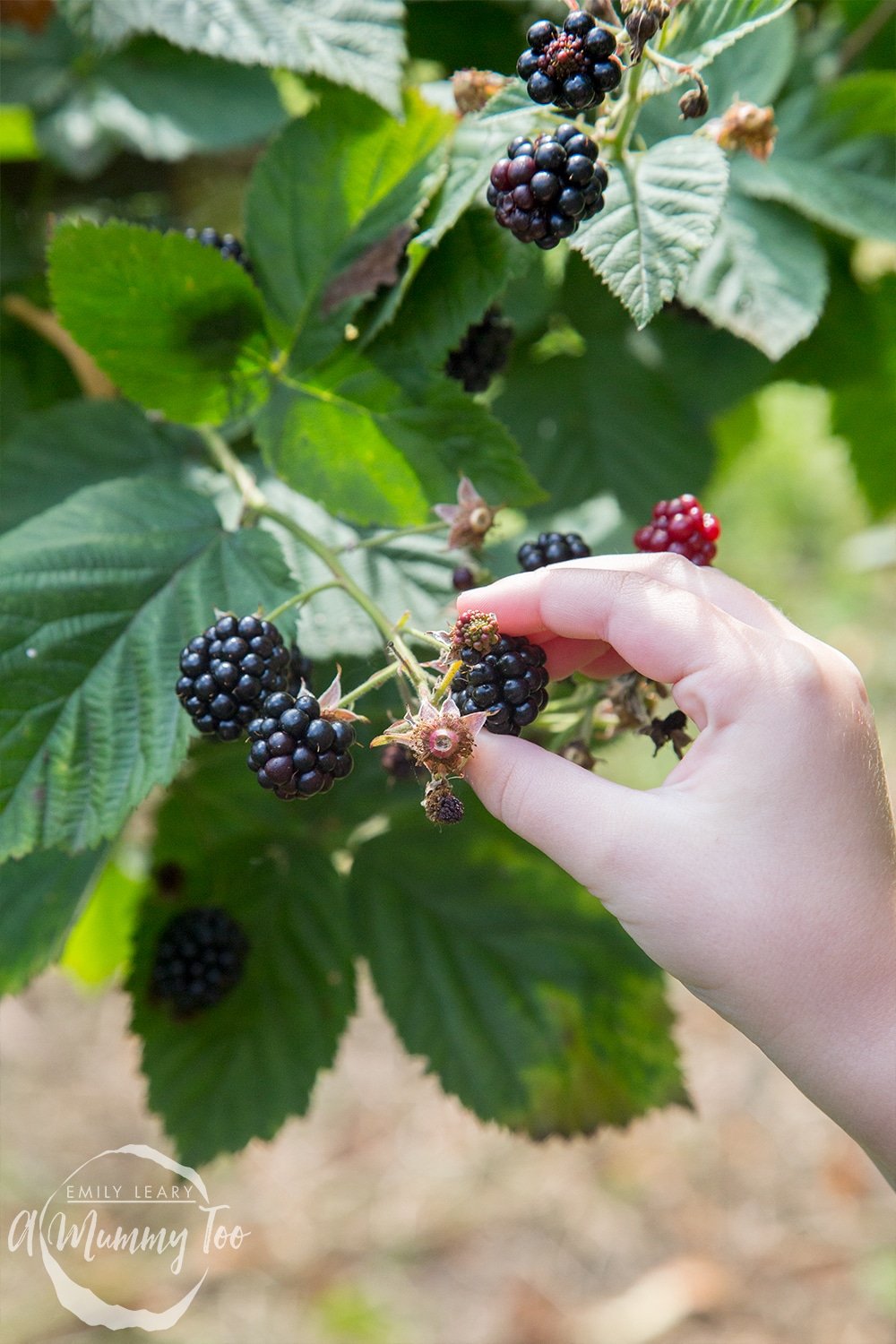 A basket a quarter of the way full with perfectly plump blackberries.
When we'd got all the blackberries we thought we would be able to use, we moved on to the Victoria plums. They're named after Queen Victoria so as you can guess they're a relatively new variety that was first discovered in 1844 in a garden in Sussex.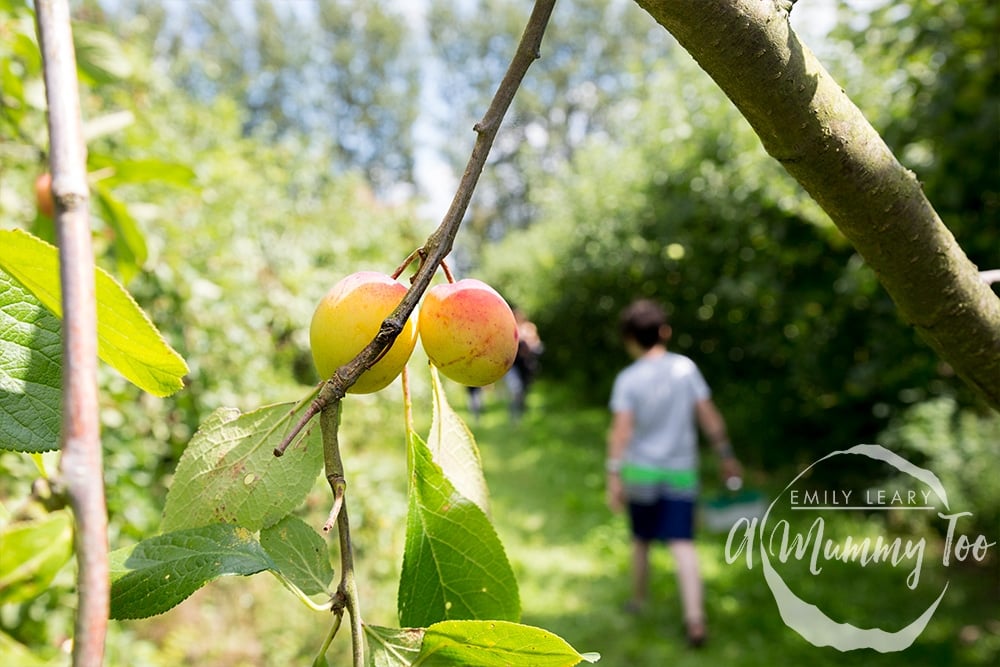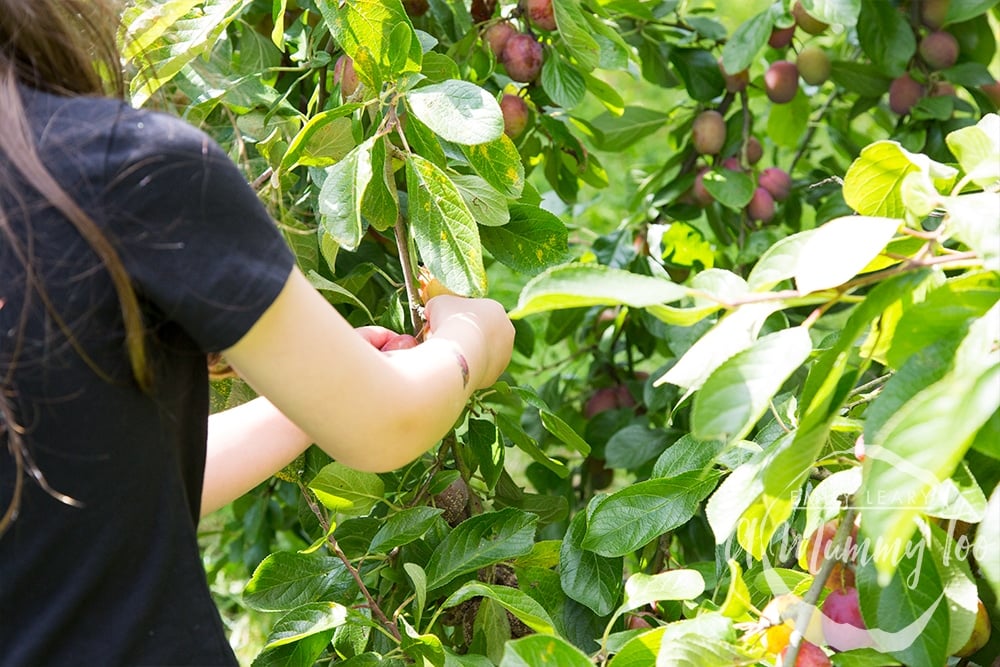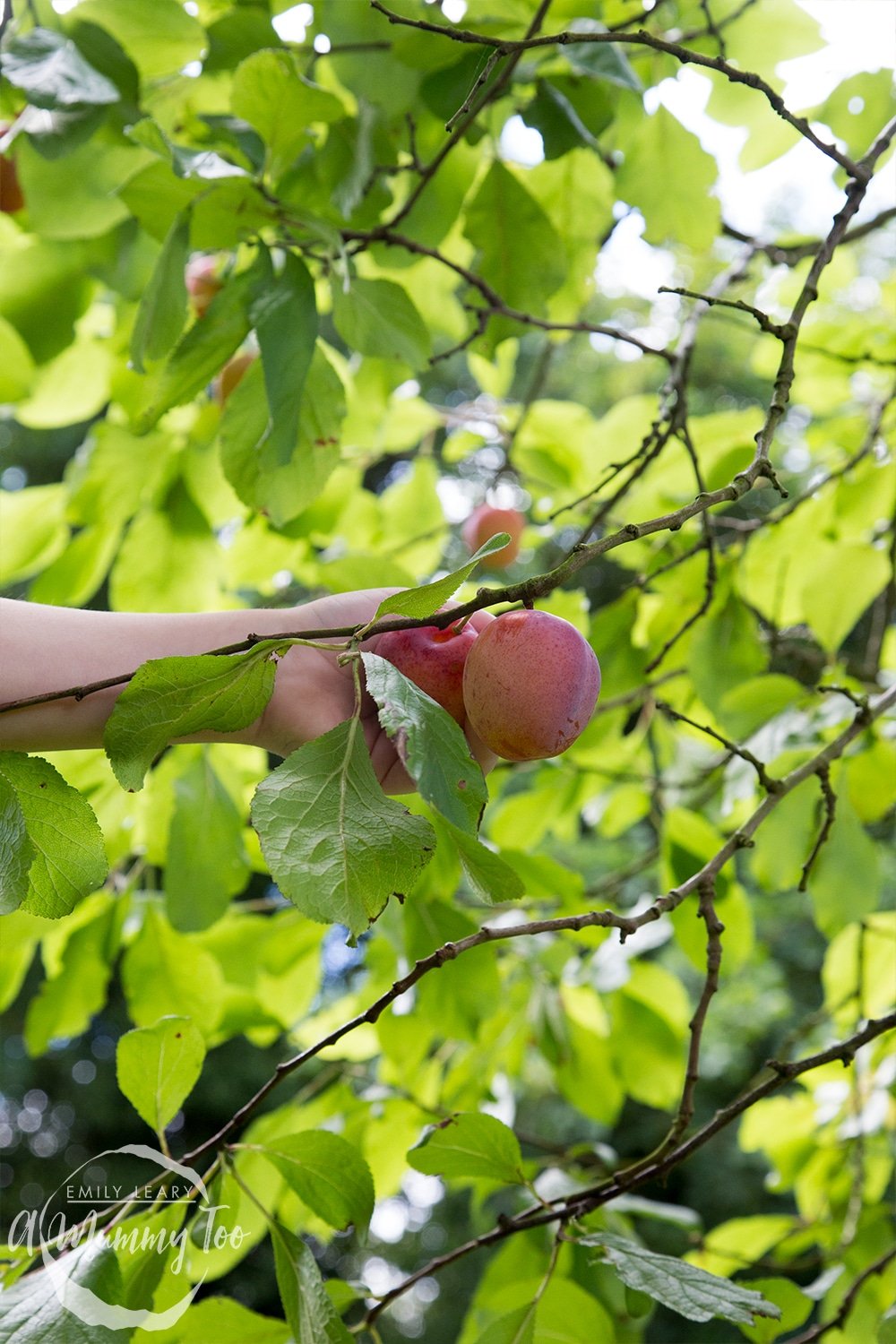 While there were lots of low hanging branches, Miss J's favourite way to pick was via a "little" boost from Mark.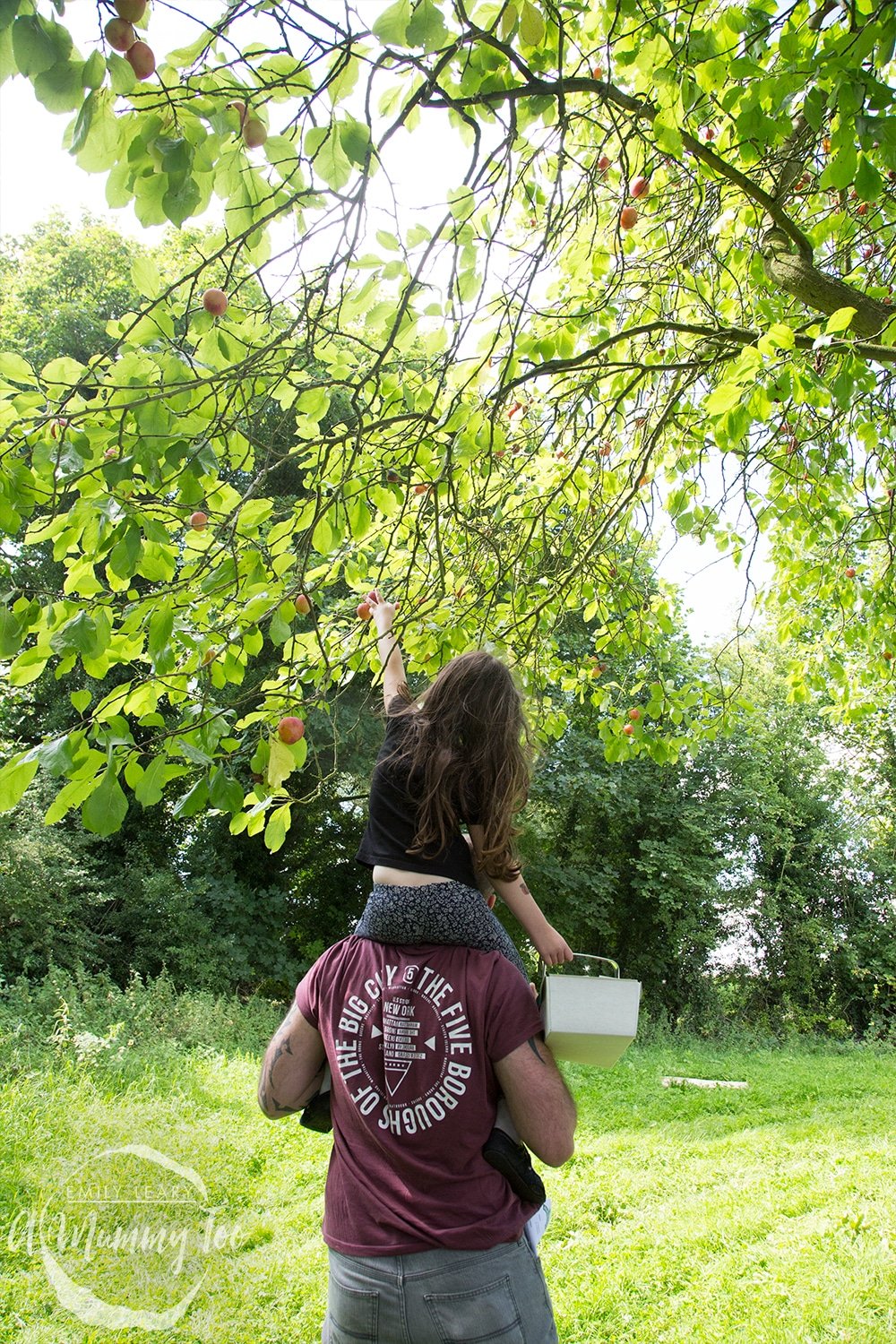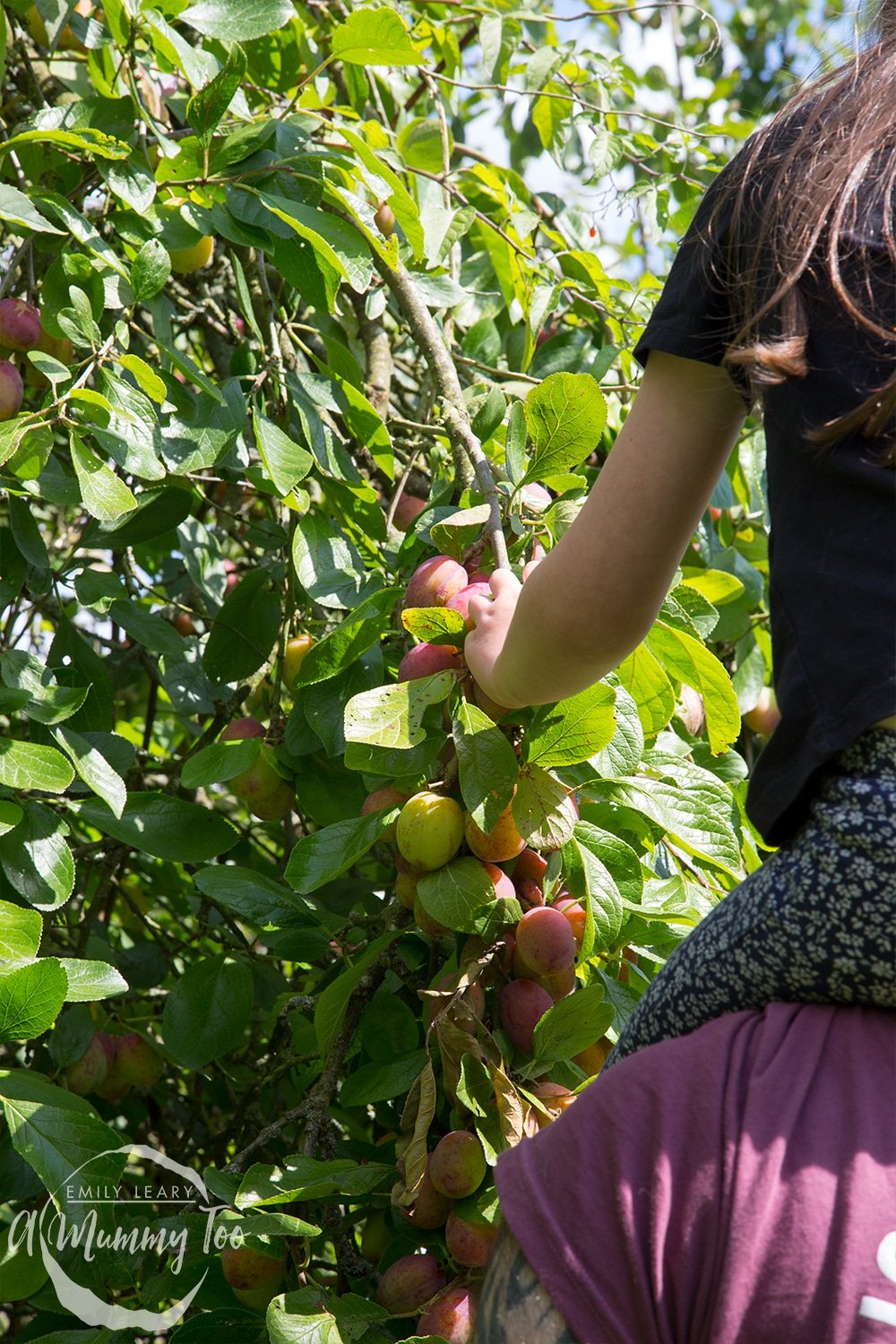 With the sun shining more than it had in weeks, we were in consistently high spirits walking up and down the orchard, and we kept the fun going with games of "who can pick the most blackberries in one minute?" (JD won), and "who can find the biggest plum?" (Miss J found a whopper). We also had a go at guessing how much our haul would weigh.
We headed back to the farm shop to pay for our haul to discover that all these plums came to 3kg!
Before heading back home, we thought we'd have a quick break and enjoy the scenery of the farm.
Settling down on the grass, we treated ourselves to Robinsons Squash'd, which comes in fantastic little bottles you can easily pack on a trip almost anywhere. The highly concentrated flavour means there's enough for 20 servings in each of these tiny wee containers.
Robinsons is made with real fruit and actually removed all of the added sugar from their fruit squashes a couple of years ago, which means it's just 5 calories per glass - a great choice for when you want to avoid carbonated or sugary drinks. A large chunk of the UK agrees, with 4 in 10 households in the UK drinking Robinsons - that's 2 million glasses drunk every day!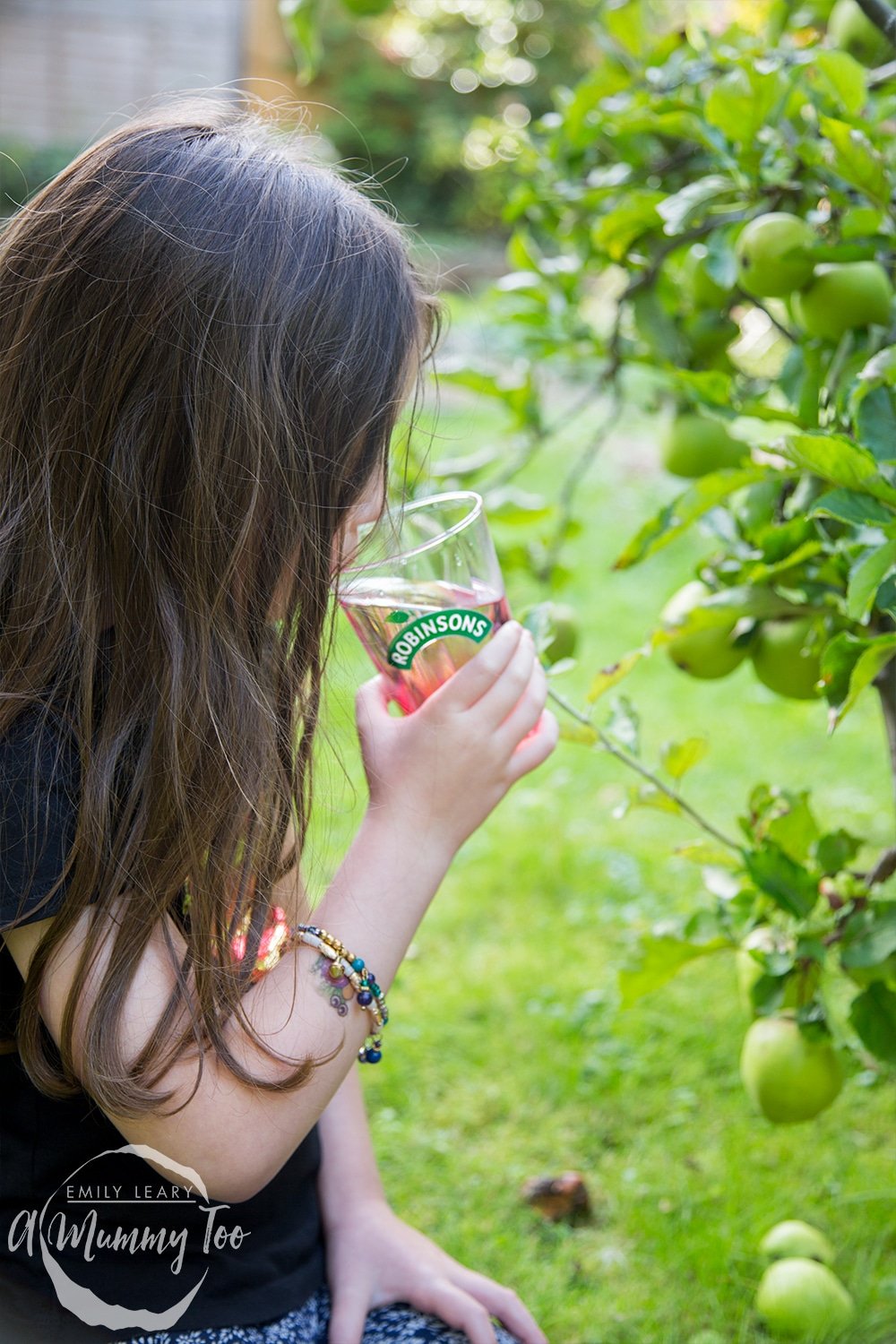 With happy hearts and refreshed heads, it was time to say cheers to a successful day's picking!
Don't forget to follow Robinsons on Twitter @DrinkRobinsons and Instagram @Robinsons_UK to keep up to date with the latest fruity news.
And if you've been fruit picking this year or have grown anything from seed, please do let me know in the comments. I'd love to hear what you did with your haul!
If you loved this post, why not try my rosemary goat's cheese tart with sliced pear, inspired by Robinsons.
This is a commissioned post for Robinsons.