It's time for #recipeoftheweek once again, and as October draws to a close that means for many of us an over abundance of one thing…. pumpkins! So what can you do with this fantastic, hardy and very tasty squash? As you'll see, it's more a question of what can't you do! The sheer variety of dishes that can be made or improved on with a humble pumpkin is sure to surprise you.
This is THE place to link up your recipe posts for lots of tweet, comment and Pinterest love. At the bottom of this post is the latest #recipeoftheweek 'linky' – use it to add any recipe posts you would like to share.
Remember, to enter #recipeoftheweek, your posts don't have to follow a particular theme – absolutely all recipes are welcome every single week :)
But first, here are my selections from last week's entries.
Easy Homemade Pumpkin Puree

Jo's Kitchen Larder's pumpkin puree is easy to make, easy to store and a great ingredient to have on hand for all sorts of recipes.
Roasted Butternut Squash & Pumpkin Ale Meat Sauce

This creamy butternut squash sauce with turkey and pumpkin ale (yes, that's a thing!) from Craft Beering is a fantastic combination of fresh flavours and colours.
Super Easy Mini Pumpkin Scones

Bright, tasty and with a beautiful crumb these mini pumpkin scones from Munchkin Time are spiced to perfection and make for a lovely Autumn treat.
Pumpkin Garlic Pasta with Arugula (Rucola/Rocket Leaves)

Pasta and pumpkin makes for a delicious combination, and just a few simple additions turns it into something extra special! Get the recipes from Everyday Healthy Recipes.
Real Pumpkin Latte Made Our Way

Enjoy a Pumpkin Latte at this time of year? Then you're going to love Homemade & Yummy's version that uses real pumpkin to give it a really unique flavour.
Bacon, Sage and Pumpkin Pasta

The sweetness of the pumpkin combined with crispy sage and salty bacon in Easy Peasy Foodie's is the kind of dish that will make you wish pumpkins were easily available all year.
Vegan Baked Cheesy Pumpkin Tots

If you're looking for something vegan, healthy, fun and filling then look no further than yumsome's pumpkin tots for a crispy treat.
Spiced Pumpkin Muffins with Dates and Coconut sugar

Your whole family is sure to love Properfoodie's  pumpkin muffins with dates and coconut sugar – they're delicious and the flavours scream out that autumn's here!
Now, on to #recipeoftheweek…
Got a recipe to share? Join in with #recipeoftheweek!
RECIPE OF THE WEEK IS FOR EVERYONE – there is no theme, just join in.
You can add any of your recent recipe posts to #recipeoftheweek. Here's all the info you'll need:
Link up any of your recipe posts using the linky below – click the blue button that says 'Add your link'. All recipes are welcome, old or new. There is no theme, just please don't re-add posts you've added before
Add the "Recipe of the Week" badge to your post so that readers can find other great recipes (the code is at the bottom of this post)
Join me in taking time to read, comment, Stumble and/or Pin some of the other entries, if you like them. I read, tweet & pin everyone's and discover amazing new recipes along the way
Come back next Monday and we'll do it all over again
I also pick my favourite entries to showcase the following week.
Enjoy!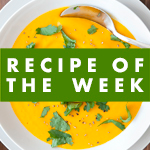 [html]
<div align="center"><a href="https://www.amummytoo.co.uk/pumpkin-special-recipeoftheweek-23-29-oct/"><img class="alignnone" src="https://www.amummytoo.co.uk/wp-content/uploads/2013/01/recipe-of-the-week.png" alt="Link up your recipe of the week" width="150" height="150" /></a></div>
[/html]