Here's a simple vegetarian stir-fry recipe that is served up in schools across the UK, as it's a recipe from the Department for Education's Children's Food Trust.
It takes about 15 minutes to prepare and is packed with veg, but gentle on spice so it should win the favour of most kids. I have adjusted the quantities to feed a family of four, rather than an army of school children!
Looks lovely, right? Well it was! And did you know all primary school children aged 4-7 are now entitled to free school dinners?
Would you take advantage of the offer for your children, or might you have concerns about what they're offered. Well, to put parents' minds at ease, the Children's Food Trust has released a whole load of information to give you detailed insight into the meals served in UK primary schools, and to show how healthy and nutritious the standards of school meals have become.
When I was at primary school in the eighties, there wasn't much emphasis on healthy meals. Most kids brought in sandwiches, a packet of crisps and a penguin, and those whose parents were struggling financially were offered free sandwiches to be collected from the dinner ladies - are they still called that? Seems a bit outdated! Anyway, I clearly remember accidentally picking up the wrong sandwiches one day and biting into them - it was chicken paste in brown, soggy bread. I shudder think of it even now. YUCK! There were no cooked meals in our school - that didn't become an option for me until secondary school when I struggled to resist jam roly-poly with custard.
These days, school dinners are carefully designed to be not only tasty, but also nutritious. In fact, research by the Department for Education suggests that only 1% of packed lunches meet the nutritional standards of school meals these days.
Another thing that's really great about this new initiative is that the Children's Food Trust makes the menu for school lunches fully available for parents to assess, so you'll know exactly what your children are getting.
Print Recipe
Quorn, broccoli and noodle stir fry
A simple noodle stir fry, packed with veg, but gentle on spice.
Ingredients
1/2

tbsp

vegetable oil

35

g

1.5 oz broccoli, broken into small florets

1/2

medium red pepper

deseeded and sliced

215

g

7.5 oz dried egg noodles

200

g

7 oz Quorn pieces

50

g

2 oz bean sprouts

25

g

1 oz mangetout

25

g

1 oz spring onions, sliced

10

g

root ginger, chopped

1/2

clove

garlic

1

tsp

light soy sauce

I used reduced salt soy sauce

1/4

tsp

ground coriander

1

tsp

lemon or lime juice

40

ml

1.5 fl oz water
Instructions
Heat the oil in a large wok. Add the broccoli and red peppers and stir-fry for 5 minutes.

Cook the noodles according to the manufacturer's instructions.

Add the Quorn, bean sprouts, mangetout, spring onions, ginger and garlic to the wok and stir-fry for a further 2–3 minutes.

Mix the soy sauce, ground coriander, lime juice and water and pour over the Quorn and vegetable mix. Simmer for a few minutes.

Once the noodles are cooked, drain, then add to the stir-fry and combine well.
* Note: nutritional information is estimated, based on publicly available data. Nutrient values may vary from those published. Information on this website should not be taken as medical advice. Cuisines identify the primary region of inspiration for a dish.
Tried this recipe?
Snap a pic and tag @amummytoo on Instagram or tag @EmilyLearyCooks on Twitter. I can't wait to see your posts!
This is a commissioned post for DfE
More stir fry recipes to try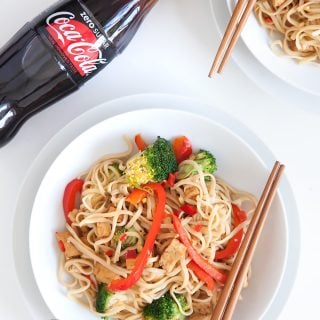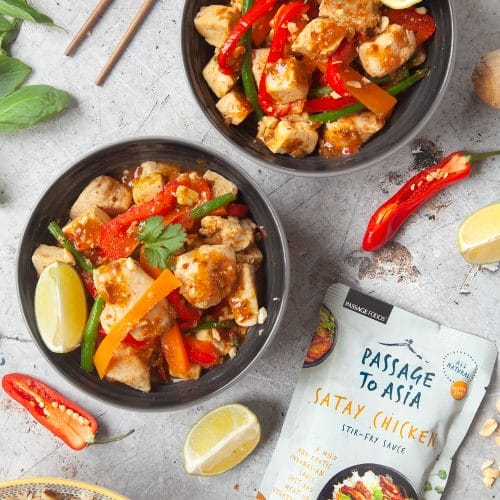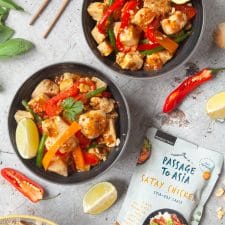 Get Your Kids to Eat Anything
My debut cookbook, Get Your Kids To Eat Anything is available now from all good bookshops!
It's so much more than a cookbook, it's a 5-Phase programme designed to take you through a meaningful, simple and sustainable journey to end fussy eating.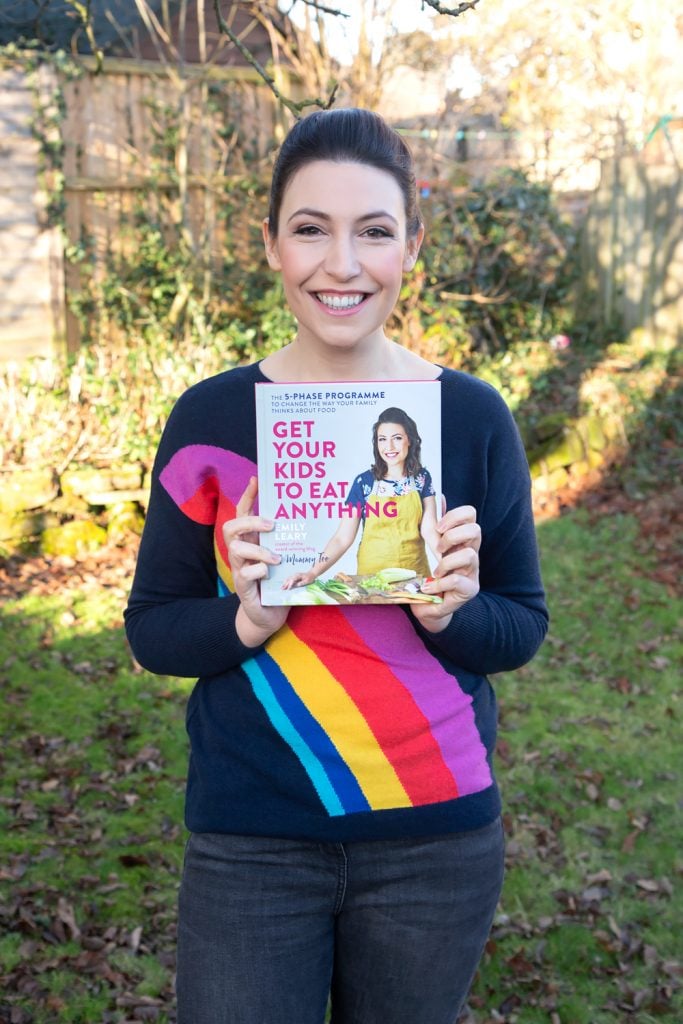 Since its release in March 2019, Get Your Kids To Eat Anything has been changing mealtimes in households across the country and has become an Amazon #1 best-seller.