Mummy! We need to do more baking! – JD
Hello, hello.
It's that time of the week again when I invite my bloggy friends to share their best recipes – you can pick one from the past week, or any time at all, just as long as you haven't linked it up before.
I had a wonderful time last week going round and commenting, Stumbling and Pinning everyone's entries, so just link up below and let's share the love.
Mwah!
Link up your post using the Linky tool below
Add the "Recipe of the Week" badge to your post so that readers can find other great recipes.
Take a little time to read and comment on each other's recipes.
Come back next Friday and we'll do it all over again.
Enjoy!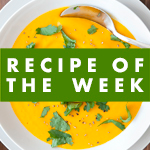 [html]<div align="center"><a href="https://www.amummytoo.co.uk/2013/02/recipe-of-the-week-8-15-feb/" target="_blank"><img alt="Link up your recipe of the week" src="https://www.amummytoo.co.uk/wp-content/uploads/2013/01/recipe-of-the-week.png" /></a></div>
[/html]