Soup-er *tumbleweed* – me
Ok, so picture the scene…we hop on a train to visit relatives at 9am, planning to be on the train home again by 4pm since it takes at least an hour to get home and I'm determined to get #recipeoftheweek up by 8pm each Saturday. Of course, we miss said train, and the one after it, so this week's post is coming to you live from the train station waiting room via my iPhone. See what I do for the love of food?!
Anyway, a record breaking 52 recipes were added to last week's #recipeoftheweek, which makes me very happy. It's truly becoming a place to come and find great food.
There were loads of sweet and savoury treats to choose from, but since I'm freezing and wet at a train station, I've chosen three delicious looking soups. Check it…
First up, this Minty Courgette Soup by Back to Roots Baby. I love courgette but have never tried it minted in soup. This Mexican inspired dish looks just the ticket.
Next, this Sweet Potato, Lentil & Chilli Soup from Casa Costello sounds so comforting. I love the sound of the sweet veg with a chilli kick.
And finally, this Warm and Cosy Ginger Soup from Cured Confection looks like spiced, noodly perfection.
Now, on with this week's #recipeoftheweek…
Do you have a recipe to share? Come and link up with #RecipeoftheWeek!
If you blog, here's the place to show off YOUR cooking skills! Pick a recipe YOU created from any time at all and add it to the directory below for others to find.
Meaty, vegan, fatty, low-calorie – all recipes are welcome, old or new, just please don't add posts you've already added in a previous week. That's the only rule, really!
You share the goods, then I generally go round reading, commenting, Stumbling, Pinning and drooling over everyone's entries.
I then pick my favourite three to feature the following week!
It's that simple – just link up below and let's share the love.
Link up your post using the Linky tool below
Add the "Recipe of the Week" badge to your post so that readers can find other great recipes.
Take a little time to read and comment on each other's recipes.
Come back next Saturday and we'll do it all over again.
Enjoy!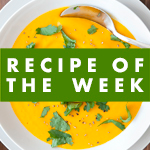 [html]
<div align="center"><a href="https://www.amummytoo.co.uk/2013/10/recipeoftheweek-12-18-oct" target="_blank"><img alt="Link up your recipe of the week" src="https://www.amummytoo.co.uk/wp-content/uploads/2013/01/recipe-of-the-week.png" /></a></div>
[/html]