Caramac cream filling sounds amazing – Mark
Ello! This week I've been eating far too much as I attempt to perfect my Christmas recipes – sadly, once the photos are done, I have to eat the results. I know, I know, tragic. I suffer. I do. *cough*
Anyway, last week, all sorts of gorgeous, inspiring treats were linked up to #recipeoftheweek, so I've selected the following three to showcase – and OH MY, they're gooduns.
(Don't forget the #recipeoftheweek linky welcomes ALL recipes. They all get Pinned, tweeted and commented on. Just link them up using the 'linky' tool at the bottom of this post and grab the badge.)
First up, Gingerbread Marshmallows from supergolden bakes. Aren't they beautiful? This recipe is the real from-scratch deal and looks wonderful. I bet they taste wonderful too.
Next, Chocolate And Caramac Roulade from The Diary of a Jewellery Lover. It's a floaty light chocolate roulade, filled and topped with Caramac and white chocolate cream. This makes me want to go to the sweet shop RIGHT NOW.
And finally, this Gingerbread Castle by (aptly) The Brick Castle. Is was made without the aid of a template and she got the detail on the brick work by printing it on with a LEGO brick. Clever lady!
Fancy joining in with this week's #recipeoftheweek? Here's what to do…
Do you have a recipe to share? Come and link up with #RecipeoftheWeek!
If you blog, here's the place to show off YOUR cooking skills! Pick a recipe YOU created from any time at all and add it to the directory below for others to find.
Meaty, vegan, fatty, low-calorie, savoury, sweet – all recipes are welcome, old or new, just please don't add posts you've already added in a previous week. That's the only rule, really!
You share the goods, then I generally go round reading, commenting, Stumbling, Pinning and drooling over everyone's entries.
I then pick my favourite three to feature the following week!
It's that simple – just link up below and let's share the love.
Link up your post using the Linky tool below
Add the "Recipe of the Week" badge to your post so that readers can find other great recipes
Take a little time to read and comment on each other's recipes
Come back next Saturday and we'll do it all over again
Enjoy!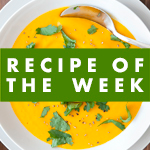 [html]
<div align="center"><a href="https://www.amummytoo.co.uk/2013/12/recipeoftheweek-14-20-dec" target="_blank"><img alt="Link up your recipe of the week" src="https://www.amummytoo.co.uk/wp-content/uploads/2013/01/recipe-of-the-week.png" /></a></div>
[/html]