It's time for #recipeoftheweek once again. This is THE place to link up your recipe posts for lots of tweet, comment and Pinterest love. At the bottom of this post is the latest #recipeoftheweek 'linky' – use it to add any recipe posts you would like to share.
Now, remember, to enter #recipeoftheweek, your posts don't have to follow a particular theme – absolutely all recipes are welcome every single week :)
But first, three things you've probably never done with chocolate, but you're going to want to now.
Magic chocolate mousse (ed: you won't believe what's in it!)
Get the recipe from Food to Glow
Chocolate mashed potato cake with tahini drizzle (ed: mashed potato?!)
Get the recipe from Veggie Desserts
Orange chocolate chia buckwheat cereal (ed: it's healthy!)
Get the recipe from Strength and Sunshine
Now, on to #recipeoftheweek…
Got a recipe to share? Link up with #recipeoftheweek! THERE IS NO THEME – ALL WELCOME
Link up any of your recipe posts using the linky below – click the blue button that says 'Add your link'. All recipes are welcome, old or new, no theme, just please don't re-add posts you've added before
Add the "Recipe of the Week" badge to your post so that readers can find other great recipes (the code is at the bottom of this post)
Join me in taking time to read, comment, Stumble and/or Pin some of the other entries, if you like them. I read, tweet & pin everyone's and discover amazing new recipes along the way
Come back next Saturday and we'll do it all over again
I also pick my favourite entries to showcase the following week in the same way as you can see above. Enjoy!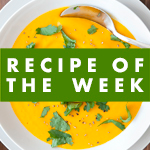 [html]
<div align="center"><a href="https://www.amummytoo.co.uk/2015/04/recipeoftheweek-25-april-1-may/"><img class="alignnone" src="https://www.amummytoo.co.uk/wp-content/uploads/2013/01/recipe-of-the-week.png" alt="Link up your recipe of the week" width="150" height="150" /></a></div>
[/html]