Whoop! It's time for #recipeoftheweek once again. And as you can see, it's got a new look but this is still THE place to link up your recipe posts for lots of tweet, comment and Pinterest love.
At the bottom of this post is the latest #recipeoftheweek 'linky' – use it to add any recipe posts you would like to share. They don't have to follow a particular theme – absolutely all recipes are welcome :)
But first, here are four dessert recipe to give you some fruity ideas for after dinner.
White Chocolate & Gooseberry Mini Pastries with a Lemon Glaze
Get the recipe from Misplaced Brit
Vegan Strawberry Shortcake
Get the recipe from Vegan Dollhouse
Plum & Blackberry Crumble
Get the recipe from Becoming a SAHM
Blackberry Oaty Cookies
Get the recipe from LetsTryThisAtHome
Got a recipe to share? Link up with #recipeoftheweek!
Link up any of your recipe posts using the linky below. All recipes are welcome, old or new, no theme, just please don't re-add posts you've added before
Add the "Recipe of the Week" badge to your post so that readers can find other great recipes
Join me in taking time to read, comment, Stumble and/or Pin some of the other entries, if you like them. I read, tweet & pin everyone's and discover amazing new recipes along the way
Come back next Saturday and we'll do it all over again
I also pick my favourite entries to showcase the following week in the same way as you can see above.
Enjoy!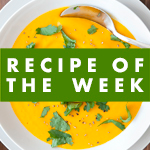 [html]<div align="center"><a href="https://www.amummytoo.co.uk/2014/08/recipeoftheweek-30-aug-5-sep/" target="_blank"><img src="https://www.amummytoo.co.uk/wp-content/uploads/2013/01/recipe-of-the-week.png" alt="Link up your recipe of the week" width="150" height="150" /></a></div>[/html]