If we're going to eat world cuisine, can we start with Italian 'cos we eat that all the time anyway? – JD, 6
Hello and welcome to another #recipeoftheweek.
At the bottom of this post is a brand new #recipeoftheweek linky ready for your to add any recipe posts you would like to share. They don't have to follow a particular theme – absolutely all recipes are welcome :)
But first, here are just three of the 57 brilliant recipes linked up to #recipeoftheweek last week, chosen because they all take inspiration from the flavours of the Mediterranean.
First up, Mediterranean Chicken Pasta by Mummy Alarm. Isn't it beautiful? A simple combination of chicken, onion, pepper, plum tomatoes and red pesto, pulled together to great effect.
Next, by Gnocchi with turkey and lemon by Franglaise Cooking. The chicken marinade of lemon, garlic, rosemary and mustard sounds mouthwatering and the crème fraiche and turkey sauce sounds divine.
And finally, Plum, Amaretti and White Choc Ripple Ice Cream by Chocolate Log Blog. I don't know what to say about this other than OH MY, YES!
Fancy joining in with this week's #recipeoftheweek? Here's what to do…
Do you have a recipe to share? Come and link up with #RecipeoftheWeek!
If you blog, here's the place to show off YOUR cooking skills! Pick a recipe YOU created from any time at all and add it to the directory below for others to find.
Meaty, vegan, fatty, low-calorie, savoury, sweet – all recipes are welcome, old or new, just please don't add posts you've already added in a previous week. That's the only rule, really!
You share the goods, then I generally go round reading, commenting, Stumbling, Pinning and drooling over everyone's entries.
I then pick my favourite three to feature the following week!
It's that simple – just link up below and let's share the love.
Link up your post using the Linky tool below
Add the "Recipe of the Week" badge to your post so that readers can find other great recipes
Take a little time to read and comment on each other's recipes
Come back next Saturday and we'll do it all over again
Enjoy!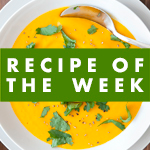 [html]
<div align="center"><a href="https://www.amummytoo.co.uk/2014/03/recipeoftheweek-8-14-march" target="_blank"><img alt="Link up your recipe of the week" src="https://www.amummytoo.co.uk/wp-content/uploads/2013/01/recipe-of-the-week.png" /></a></div>
[/html]