Can we do baking everyday? – JD, 5
At the end of 2012, I invited bloggers to link up their best recipe of the year and the response was great, so Hannah from A New Addition To… and I have decided to make it a weekly event.
If you blog, this is your chance to share your best recipe of the week. Even if you don't blog, this is your chance to discover lots of amazing bloggers with amazing recipes.
So, here's what to do:
Link up your post using the Linky tool below
Add the "Recipe of the Week" badge to your post so that readers can find other great recipes.
Take a little time to read and comment on each other's recipes.
Come back next Friday and we'll do it all over again.
Enjoy!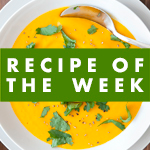 [html]<div align="center"><a href="https://www.amummytoo.co.uk/2013/02/recipeoftheweek" target="_blank"><img alt="Link up your recipe of the week" src="https://www.amummytoo.co.uk/wp-content/uploads/2013/01/recipe-of-the-week.png" /></a></div>
[/html]