There's something magical about what happens to meat and veg when introduced to the powerful dry heat of a piping hot oven or flaming grill. So please join me as this #recipeoftheweek we celebrate that rich, savoury flavour that only comes from roasted perfection!
This is THE place to link up your recipe posts for lots of tweet, comment and Pinterest love. At the bottom of this post is the latest #recipeoftheweek 'linky' – use it to add any recipe posts you would like to share.
Remember, to enter #recipeoftheweek, your posts don't have to follow a particular theme – absolutely all recipes are welcome every single week :)
But first, here are my selections from last week's entries.
Easy Jerk Chicken Kebabs
Jess Eats and Travels Bahama-inspired kebabs are sweet, sticky and very moorish!
Grilled peppers, courgettes and aubergines
Lydia Gerratt's veggies are grilled to perfection and mixed with extra virgin olive oil, a little garlic and a lot of fresh basil.
Roasted Fiddlehead Ferns
Fiddlehead ferns are only available for a few weeks of the year and Homemade & Yummy puts them to fantastic use in this easy to make dish and delicious.
Stuffed peppers with couscous in cheese sauce
Properfoodie's stuffed peppers with cheesy filling are super tasty and cooked in a conventional oven, or as Properfoodie has, in a fantastic clay oven!
Ancho Chile Chicken
Curly's Cooking is marinated in a wonderful mix of spices then grilled and charred to perfection.
Moroccan Spiced Yogurt Chicken Kebabs
Everyday Healthy Recipes' chicken is coasted in spices and roasted to a beautiful colour and the perfect accompaniment to hundred of dishes.
Steak and veggie BBQ skewers
Properfoodie's has two wonderful recipes to choose from: steak and onion with smoked garlic and rosemary marinade and veg and halloumi with a spicy chilli marinade.
Now, on to #recipeoftheweek…
Got a recipe to share? Join in with #recipeoftheweek!
RECIPE OF THE WEEK IS FOR EVERYONE – there is no theme, just join in.
You can add any of your recent recipe posts to #recipeoftheweek. Here's all the info you'll need:
Link up any of your recipe posts using the linky below – click the blue button that says 'Add your link'. All recipes are welcome, old or new. There is no theme, just please don't re-add posts you've added before
Add the "Recipe of the Week" badge to your post so that readers can find other great recipes (the code is at the bottom of this post)
Join me in taking time to read, comment, Stumble and/or Pin some of the other entries, if you like them. I read, tweet & pin everyone's and discover amazing new recipes along the way
Come back next Monday and we'll do it all over again
I also pick my favourite entries to showcase the following week.
Enjoy!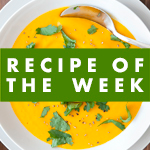 [html]
<div align="center"><a href="https://www.amummytoo.co.uk/roasted-joys-recipeoftheweek-11-17-jun"><img class="alignnone" src="https://www.amummytoo.co.uk/wp-content/uploads/2013/01/recipe-of-the-week.png" alt="Link up your recipe of the week" width="150" height="150" /></a></div>
[/html]