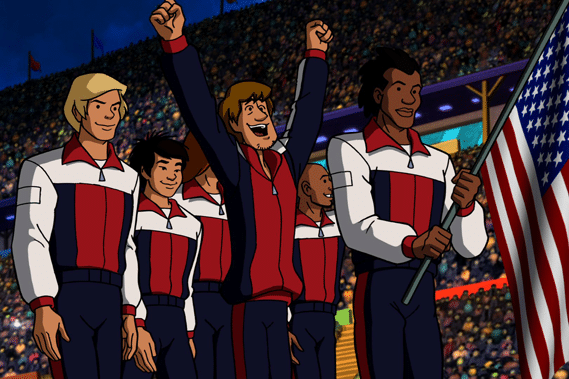 It's not scary, mummy, because it's funny – JD, 4
If your little ones like cartoons and have been taking an interest in all the sports gracing our fair shores lately, they'll almost certainly like the latest Scooby Doo DVD, which contains a new episode set at an international sporting event in London *ahem*.
The DVD also contains 12 original episodes from the 1970s, which may bring back a few memories among parents, especially as a few other classic cartoon characters such as Yogi Bear and Fred Flintstone make an appearance.
Spooky Games is available on DVD from Warner Home Video for £4.99. It's fun, it's silly and it's on JD's current list of weekend favourites.
Disclosure: we were sent Scooby-Doo! Laff-A-Lympics: Spooky Games free of charge for review. No payment was received. All posts are 100% honest.