Mmm, perfect – Mark
Yep, I'm usually all about the detailed recipes but today I'm showing you another sandwich. Why, well my husband seems to believe it's one of the nicest sandwiches you can have and a combination that must be tried.
So, I give you the Danish Salami and Austrian smoked cheese panini.
Slice a white panini open, layer with three slices of Danish Salami and three slices of Austrian smoked cheese, put on a tray, put a heavy dish on top to squash it a bit and stick it in a hot oven for a few minute to crisp up (and for the cheese to melt). Or you could use a grill press thingy, but who has one of those?
Anyway, yummy sandwich. Ta da!
Now let's get to the important business of #recipeoftheweek…
Add your #recipeoftheweek
Do you have a recipe to share? Here's the place you can do it! Pick one from the past week, or any time at all, just as long as you haven't linked it up before.
I'm really enjoying going round and reading, commenting, Stumbling, Pinning and generally drooling over everyone's entries, so just link up below and let's share the love.
Link up your post using the Linky tool below
Add the "Recipe of the Week" badge to your post so that readers can find other great recipes.
Take a little time to read and comment on each other's recipes.
Come back next Saturday and we'll do it all over again.
Enjoy!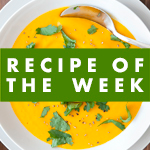 [html]
<div align="center"><a href="https://www.amummytoo.co.uk/2013/03/simple-satisfying-danish-salami-and-austrian-smoked-cheese-panini/" target="_blank"><img alt="Link up your recipe of the week" src="https://www.amummytoo.co.uk/wp-content/uploads/2013/01/recipe-of-the-week.png" /></a></div>
[/html]