This week I was looking over last week's #recipeoftheweek entries with a freshly brewed cup of tea in hand, and as every moist slice of something fruity came up it would seemed to be crying out 'make me'. Every deliciously chocolaty slice seemed to be telling me the same. So who am I to argue with my gut? This week is all about the joy that comes with a delicious slice of something sweet, moist and tasty.
This is THE place to link up your recipe posts for lots of tweet, comment and Pinterest love. At the bottom of this post is the latest #recipeoftheweek 'linky' – use it to add any recipe posts you would like to share.
Remember, to enter #recipeoftheweek, your posts don't have to follow a particular theme – absolutely all recipes are welcome every single week :)
But first, here are my selections from last week's entries.
Lemon Olive Oil Cake
Healthy Helper's cake is gluten free, vegan and very tasty – you'll be amazed by how rich the crumb is with olive oil.
Chocolate Caramel Fudge
How does sinking your teeth into dark rich fudge, with pockets of caramel sound? If you answered 'amazing' then Only Crumbs Remain has the recipe for you.
Biscoff Swirl Brownies
Jam and Clotted Cream's brownies are a mix of dark and light chocolate and light brown sugar for a rich taste.
Perfect Eggless Tiramisu
The tiramisu from Jo's Kitchen Larder looks perfectly layers and absolutely delicious.
3-Ingredient Maple Tahini Freezer Fudge
You read that right – Strength and Sunshine's fudge are gluten-free, vegan, paleo and just three ingredients.
Tropical Chocolate Banana Bread
Glutarama's banana bread is full of flavour, wonderfully soft and with a little kick.
3 Ingredient Vanilla Chai Blondies
Healthy Helper's blondies are full of sweet chai flavour and look fantastic
Cookies and Cream Oreo Drip Cake
The Baking Explorer Oreo drip cake is just as stunning to look at as it is to tasty.
Chocolate, Passion Fruit and Raspberry Tart
Apply to face blog's chocolate tart has an amazing texture and a delicious combination of passion fruit and raspberry.
Now, on to #recipeoftheweek…
Got a recipe to share? Join in with #recipeoftheweek!
RECIPE OF THE WEEK IS FOR EVERYONE – there is no theme, just join in.
You can add any of your recent recipe posts to #recipeoftheweek. Here's all the info you'll need:
Link up any of your recipe posts using the linky below – click the blue button that says 'Add your link'. All recipes are welcome, old or new. There is no theme, just please don't re-add posts you've added before
Add the "Recipe of the Week" badge to your post so that readers can find other great recipes (the code is at the bottom of this post)
Join me in taking time to read, comment, Stumble and/or Pin some of the other entries, if you like them. I read, tweet & pin everyone's and discover amazing new recipes along the way
Come back next Monday and we'll do it all over again
I also pick my favourite entries to showcase the following week.
Enjoy!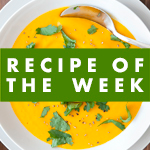 [html]
<div align="center"><a href="https://www.amummytoo.co.uk/slices-of-heaven-recipeoftheweek-19-25-feb"><img class="alignnone" src="https://www.amummytoo.co.uk/wp-content/uploads/2013/01/recipe-of-the-week.png" alt="Link up your recipe of the week" width="150" height="150" /></a></div>
[/html]