Last week's #recipeoftheweek entries was as fantastic as usual and this week there was a theme that jumped out at me almost immediately, as it's about something I love: spice! So this week there's everything from dishes that will blow your socks off to dishes that have spice as a warming component that compliments the rest of the dish. Enjoy!
This is THE place to link up your recipe posts for lots of tweet, comment and Pinterest love. At the bottom of this post is the latest #recipeoftheweek 'linky' – use it to add any recipe posts you would like to share.
Remember, to enter #recipeoftheweek, your posts don't have to follow a particular theme – absolutely all recipes are welcome every single week :)
But first, here are my selections from last week's entries.
Extra Crispy Gluten-Free Air Fryer Popcorn Chicken
Strength and Sunshine's popcorn chicken has a little paprika and cayenne pepper in the breading for a nice subtle kick you'll love.
Roasted Red Pepper Hummus
The red pepper houmous from Casa Costello has a sprinkling of cayenne pepper – it's the kind of thing you can eat a whole bowlful of!
Easy Quorn Chilli Con Carne
Easy Peasy Foodie's vegetarian chilli con carne is on the table in just 20 minutes with tasty chilli fakes and mild chilli powder.
Vegan Lentil Chilli with Black Beans
Searching for Spice's vegan lentil chilli is packed with plenty of heat, plenty of deliciousness and ready in just an hour.
Yellow Curry Gnocchi
Fish Come From The Sky's chicken curry gnocchi uses yellow curry which has a relatively mild flavour, and using gnocchi turns it into a fantastic one bowl meal.
Cardamom Chicken Curry
Calm Eats' cardamom chicken curry looks amazing and is nice and spicy with hints of tang and sweetness to round it out.
Easy Lamb Rogan Josh
Easy Peasy Foodie's rogan josh combines perfectly cooked lamb with authentic flavours for something super tasty.
Southern fried cauliflower tacos
Jammy Dodging's cauliflower tacos are made with a delicious spicy marinade and coating – there's even home made buffalo sauce.
Roasted Root with Ras el Hanout Soup
Jess Eats & Travels's soup combines carrots and celeriac with ras el hanout for a nice, mellow flavour.
Shakshuka
The Bearded Hiker's take on the very popular Middle Eastern dish makes for a real pick-me-up at breakfast with plenty of fresh, spicy flavours.
Now, on to #recipeoftheweek…
Got a recipe to share? Join in with #recipeoftheweek!
RECIPE OF THE WEEK IS FOR EVERYONE – there is no theme, just join in.
You can add any of your recent recipe posts to #recipeoftheweek. Here's all the info you'll need:
Link up any of your recipe posts using the linky below – click the blue button that says 'Add your link'. All recipes are welcome, old or new. There is no theme, just please don't re-add posts you've added before
Add the "Recipe of the Week" badge to your post so that readers can find other great recipes (the code is at the bottom of this post)
Join me in taking time to read, comment, Stumble and/or Pin some of the other entries, if you like them. I read, tweet & pin everyone's and discover amazing new recipes along the way
Come back next Monday and we'll do it all over again
I also pick my favourite entries to showcase the following week.
Enjoy!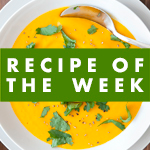 [html]
<div align="center"><a href="https://www.amummytoo.co.uk/spicy-creations-recipeoftheweek-5-11-mar"><img class="alignnone" src="https://www.amummytoo.co.uk/wp-content/uploads/2013/01/recipe-of-the-week.png" alt="Link up your recipe of the week" width="150" height="150" /></a></div>
[/html]