What do they have in them? Fruit? I like them! – JD, 6
These delicious smoothies contain only natural ingredients – no refined sugar, no flavourings or preservatives, just fruit, milk and vanilla. They can be whizzed up in seconds, frozen over night and have a deliciously creamy texture so even kids who don't like bits will enjoy them.
Ingredients
10fl oz whole milk (I used a2 Milk)
2 medium bananas
70g strawberries
Seeds from 1 vanilla pod
Instructions
Blend all of the ingredients together until very smooth
Pour into lolly moulds
Place in the freezer overnight
Eat on a hot day!
I love that this recipe is full of calcium – these smoothie lollies went down a treat.
Let me know if you try them!
As you'll note, I used a2 Milk in our lollies. Find our more on the a2 Milk website.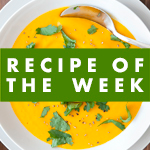 This is a commissioned recipe for a2