Cooking a great dish is one thing, but if you add a few tasty sides you can elevate an already good meal into something really memorable. So from salad, to coleslaw, and beyond, here's some summery sides that will complement a variety of mains.
This is THE place to link up your recipe posts for lots of tweet, comment and Pinterest love. At the bottom of this post is the latest #recipeoftheweek 'linky' – use it to add any recipe posts you would like to share.
Remember, to enter #recipeoftheweek, your posts don't have to follow a particular theme – absolutely all recipes are welcome every single week :)
But first, here are my selections from last week's entries.
Easy Summer Coleslaw
Once Upon a Food Blog's coleslaw is finely cut and tossed in a light dressing of olive oil, white wine vinegar and lime. Yum!
Storecupboard BBQ CousCous
Easy to make and fast to cook, Casa Costello's couscous recipe work swell with tons of different types of barbecue.
Creamy Summer Coleslaw
Jo's Kitchen Larder's coleslaw has a couple of crunchy extras added to it for a unique taste.
Easy Pickled Red Onion
Flipped-Out Food's tasty and versatile condiment works in everything from Mexican to Asian cuisine.
Kale and chickpea orzo pasta salad
Great for a a barbecue or in a mezze-style lunch Cook Veggielicious' salad is perfectly balanced with veg and aromatics.
Peas with feta, mint and lemon zest
Lydia Gerratt's salad has lovely, summery flavours that shine through to make a super tasty dish.
Now, on to #recipeoftheweek…
Got a recipe to share? Join in with #recipeoftheweek!
RECIPE OF THE WEEK IS FOR EVERYONE – there is no theme, just join in.
You can add any of your recent recipe posts to #recipeoftheweek. Here's all the info you'll need:
Link up any of your recipe posts using the linky below – click the blue button that says 'Add your link'. All recipes are welcome, old or new. There is no theme, just please don't re-add posts you've added before
Add the "Recipe of the Week" badge to your post so that readers can find other great recipes (the code is at the bottom of this post)
Join me in taking time to read, comment, Stumble and/or Pin some of the other entries, if you like them. I read, tweet & pin everyone's and discover amazing new recipes along the way
Come back next Monday and we'll do it all over again
I also pick my favourite entries to showcase the following week.
Enjoy!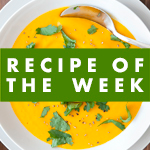 [html]
<div align="center"><a href="https://www.amummytoo.co.uk/summer-sides-recipeoftheweek-25-1-jul"><img class="alignnone" src="https://www.amummytoo.co.uk/wp-content/uploads/2013/01/recipe-of-the-week.png" alt="Link up your recipe of the week" width="150" height="150" /></a></div>
[/html]