Nothing lifts the spirits in quite the same way as that first bite of a freshly baked cookie. Be they soft, crunchy or a heady mix of both they're the kind of food you can always rely on for a quick pick-me-up. Enjoy!
This is THE place to link up your recipe posts for lots of tweet, comment and Pinterest love. At the bottom of this post is the latest #recipeoftheweek 'linky' – use it to add any recipe posts you would like to share.
Remember, to enter #recipeoftheweek, your posts don't have to follow a particular theme – absolutely all recipes are welcome every single week :)
But first, here are my selections from last week's entries.
Summer Styles Painted Cookie Tutorial
These cookies aren't just wonderfully tasty but practically works of art! Learn how to make them with Icing Insight's fantastic tutorial.
Crunchy Peanut Cookies
Baking With Granny's peanut cookies is a little treat that's easy to make, tasty and super moreish.
Pecan Chocolate Chip Cookies
Katiecakes' chewy and crunchy chocolate chip cookies are amazing to look at and doubly amazing to bite into!
Oatmeal Cookies
These wonderful vegan cookies from looneyforfood are thick, chewy and super delicious.
Jammie Dodger blondies
OK, so Something sweet something savoury's delicious jammie dodger blondies might be a little more than 'just' a cookie, but how could I not incluide such a delicious slice of fruity tastiness?
Now, on to #recipeoftheweek…
Got a recipe to share? Join in with #recipeoftheweek!
RECIPE OF THE WEEK IS FOR EVERYONE – there is no theme, just join in.
You can add any of your recent recipe posts to #recipeoftheweek. Here's all the info you'll need:
Link up any of your recipe posts using the linky below – click the blue button that says 'Add your link'. All recipes are welcome, old or new. There is no theme, just please don't re-add posts you've added before
Add the "Recipe of the Week" badge to your post so that readers can find other great recipes (the code is at the bottom of this post)
Join me in taking time to read, comment, Stumble and/or Pin some of the other entries, if you like them. I read, tweet & pin everyone's and discover amazing new recipes along the way
Come back next Monday and we'll do it all over again
I also pick my favourite entries to showcase the following week.
Enjoy!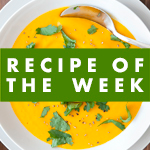 [html]
<div align="center"><a href="https://www.amummytoo.co.uk/superb-cookies-recipeoftheweek-14-20-may"><img class="alignnone" src="https://www.amummytoo.co.uk/wp-content/uploads/2013/01/recipe-of-the-week.png" alt="Link up your recipe of the week" width="150" height="150" /></a></div>
[/html]