I don't know about you but I am more than into the swing of the holiday season now, and something festive-themed seems to be a near daily occurrence in our household. With so many people coming and going – my own friends, friends of friends, my kid's friends, it seems like a plate of homemade treats can be baked, put out and devoured the same day… or wrapped up for a quick, easy and always welcomed last-minute present. With so much baking to do it's nice to add a little variation throughout the month and I'm sure you'll be whipping up at least a couple of these fantastic sweet treats.
This is THE place to link up your recipe posts for lots of tweet, comment and Pinterest love. At the bottom of this post is the latest #recipeoftheweek 'linky' – use it to add any recipe posts you would like to share.
Remember, to enter #recipeoftheweek, your posts don't have to follow a particular theme – absolutely all recipes are welcome every single week :)
But first, here are my selections from last week's entries.
Gingerbread Men Hot Chocolate Stirrers
If it's using hot milk or fresh coffee to make a festive mocha these chocolate stirrers from Foodie Quine are a great way to give anything a treat in just a few minutes.
Chocolate Peppermint Shortbread Cookies
Put on Your Cake Pants' shortbread cookies hit the sweet spot between deliciousness and ease. Fun to make with the kids and a beautiful end result!
Mini Christmas Cakes
These super adorable cakes aren't just vegan and gluten free, but Glutarama's adaption on these fun snack use nut free marzipan too, so they're perfect for almost everyone.
Candy Cane Cheesecake
If you need something bright and brilliant to bring to a party and want it to scream 'Christmas' then The Baking Explorer's candy cane creation would be a fantastic choice.
Vegan Cranberry Cream Cheese with Crackers
Healthy Helper's moreish crackers are perfect when you want something creamy, crunchy and sweet.
Snowball Cupcakes
Have you ever seen more perfect snowflakes than the ones on The Baking Explorer's super tasty, marshmallow fluff-stuffed cupcakes?
Candy Cane White Chocolate Cheesecake
Mummy Mishaps' cheesecake has it all – a delicious topping, minty biscuit base, chocolate stars, candy canes and silver balls.
Healthy Christmas Truffles
Everyday Healthy Recipes truffles have chestnuts, marzipan, cranberries and just a drop of brandy in them – how could anyone say no?
Homemade Whisky Fudge
I have a few friends whose ears would perk up immediatley with Only Crumbs Remain's combo of homemade fudge with whiskey.
Now, on to #recipeoftheweek…
Got a recipe to share? Join in with #recipeoftheweek!
RECIPE OF THE WEEK IS FOR EVERYONE – there is no theme, just join in.
You can add any of your recent recipe posts to #recipeoftheweek. Here's all the info you'll need:
Link up any of your recipe posts using the linky below – click the blue button that says 'Add your link'. All recipes are welcome, old or new. There is no theme, just please don't re-add posts you've added before
Add the "Recipe of the Week" badge to your post so that readers can find other great recipes (the code is at the bottom of this post)
Join me in taking time to read, comment, Stumble and/or Pin some of the other entries, if you like them. I read, tweet & pin everyone's and discover amazing new recipes along the way
Come back next Monday and we'll do it all over again
I also pick my favourite entries to showcase the following week.
Enjoy!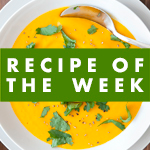 [html]
<div align="center"><a href="https://www.amummytoo.co.uk/sweet-christmas-recipeoftheweek-11-dec-17-dec"><img class="alignnone" src="https://www.amummytoo.co.uk/wp-content/uploads/2013/01/recipe-of-the-week.png" alt="Link up your recipe of the week" width="150" height="150" /></a></div>
[/html]