I think you'll like these little sour dough breads. They're topped with a lovely vegetarian pesto, sweet tomato chutney, fresh tomatoes, creamy Leerdammer swiss cheese, rocket, and walnuts.
The recipe makes 16 breads – just right for an informal gathering.

Swiss cheese and chutney bites
Sour dough breads, topped with rich pesto, tangy chutney, fresh tomatoes, creamy swiss cheese, peppery rocket, and crunchy walnuts.
Recipe type:
Burgers and sandwiches
Ingredients
Small sour dough loaf
12 tbsp vegetarian pesto
4 vine tomatoes
Handful of walnut halves
8 slices swiss cheese (I used Leerdammer, which comes pre-sliced)
4 tbsp tomato chutney
A few sprigs of rocket (arugula)
Instructions
Cut 16 diagonal slice of sour sough loaf, about half an inch thick.
Spread roughly half to three quarters of a tablespoon of pesto on each bread.
Thinly slice the tomatoes and place on top.
Roll the swiss cheese slices and cut in half, place on top of the breads.
Top some with a teaspoon of chutney and a spring of rocket.
Top the others with a walnut half.
Enjoy!
All this week, I'm using Leerdammer cheese to create a series of delicious, easy to prepare sandwiches. Come back tomorrow for more ideas!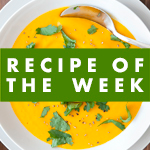 This is a commissioned post for Leerdammer