I'm never happier than when I'm at home and something tasty is baking in the oven – the joy of making it followed by the delicious smell permeating the whole house can only be beaten by one thing… eating the wonderful dish in question! So whether it's something chewy or crispy, healthy or indulgent, join me this week as we explore some truly tasty bakes.
This is THE place to link up your recipe posts for lots of tweet, comment and Pinterest love. At the bottom of this post is the latest #recipeoftheweek 'linky' – use it to add any recipe posts you would like to share.
Remember, to enter #recipeoftheweek, your posts don't have to follow a particular theme – absolutely all recipes are welcome every single week :)
But first, here are my selections from last week's entries.
Chewy Apricot, Apple, Cinnamon & Maple Flapjacks
Gluten Free Alchemist's flapjacks are soft and chewy, delicious and the maple syrup adds a Canadian touch of natural sweetness.
Raspberry Custard Pie
Marilyn's Treats' pie is an absolutely delicious mix of flavours that's the perfect treat for this time of year.
Cranachan Flapjacks with Whisky Icing Drizzle
Foodie Quine's Scottish Cranachan Flapjacks with Whisky Icing Drizzle bring together all the flavours of this traditional dessert in a bite sized oaty snack
Strib Rhubarb Streusel
Easy Peasy Lemon Squeezy's streusel is a delicious and easy rhubarb pudding perfect for after dinner or with a mug of tea.
Easy Double Chocolate Cookies
Only Crumbs Remain generous sized cookies are packed with yummy chocolate and is both deliciously rich and satisfying.
Chocolate muffins
Cooking with my kids chocolate muffins are the perfect combo of easy for little hands to help with and totally delicious.
Blueberry Scones with Lemon Glaze
Jo's Kitchen Larder scones are filled with juicy blueberries and coated in a wonderful lemon glaze.
Rhubarb & Ginger Crumble Cake
If you haven't had rhubarb and ginger together then Glutarama's tasty crumble cake is the perfect recipe to give it a try!
Now, on to #recipeoftheweek…
Got a recipe to share? Join in with #recipeoftheweek!
RECIPE OF THE WEEK IS FOR EVERYONE – there is no theme, just join in.
You can add any of your recent recipe posts to #recipeoftheweek. Here's all the info you'll need:
Link up any of your recipe posts using the linky below – click the blue button that says 'Add your link'. All recipes are welcome, old or new. There is no theme, just please don't re-add posts you've added before
Add the "Recipe of the Week" badge to your post so that readers can find other great recipes (the code is at the bottom of this post)
Join me in taking time to read, comment, Stumble and/or Pin some of the other entries, if you like them. I read, tweet & pin everyone's and discover amazing new recipes along the way
Come back next Monday and we'll do it all over again
I also pick my favourite entries to showcase the following week.
Enjoy!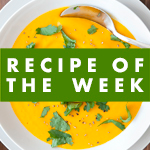 [html]
<div align="center"><a href="https://www.amummytoo.co.uk/tasty-bakes-recipeoftheweek-18-24-jun"><img class="alignnone" src="https://www.amummytoo.co.uk/wp-content/uploads/2013/01/recipe-of-the-week.png" alt="Link up your recipe of the week" width="150" height="150" /></a></div>
[/html]