What's baking? – JD, 6
This time of year is tiring, and I find I need a little treat with my cup o'tea to keep me going until the end of the day.
From the 45 recipes submitted to #recipeoftheweek last week, I've picked these three tea time bakes, which I reckon would comfort the weariest of souls.
First up, Klipi?i from Chasing the Donkey. It's a savoury, milky roll made in the continental part of Croatia and topped with seeds. I'd have mine warm with a little butter and a milky cuppa. I don't know if that's the right way to eat them, but I do know they're making me hungry!
Next up, it's Crumbs and Corkscrews with some truly beautiful White Chocolate Scones. I love that she eats them at home with a big mug of tea – that's the way it should be done!
And finally, a Mixed Spice and Cranberry Loaf from Hijacked by Twins. I can imagine how beautiful it smells and we all know how beautifully a good strong cuppa complimented mixed spice treats. Ok, just one more slice…
Fancy joining in with this week's #recipeoftheweek…
Do you have a recipe to share? Come and link up with #RecipeoftheWeek!
If you blog, here's the place to show off YOUR cooking skills! Pick a recipe YOU created from any time at all and add it to the directory below for others to find.
Meaty, vegan, fatty, low-calorie – all recipes are welcome, old or new, just please don't add posts you've already added in a previous week. That's the only rule, really!
You share the goods, then I generally go round reading, commenting, Stumbling, Pinning and drooling over everyone's entries.
I then pick my favourite three to feature the following week!
It's that simple – just link up below and let's share the love.
Link up your post using the Linky tool below
Add the "Recipe of the Week" badge to your post so that readers can find other great recipes
Take a little time to read and comment on each other's recipes
Come back next Saturday and we'll do it all over again
Enjoy!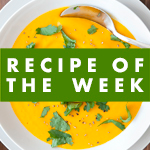 [html]<div align="center"><a href="https://www.amummytoo.co.uk/2013/11/tea-time-recipeoftheweek/" target="_blank"><img alt="Link up your recipe of the week" src="https://www.amummytoo.co.uk/wp-content/uploads/2013/01/recipe-of-the-week.png" /></a></div>[/html]