You know you want to decorate. You know what interior styles make you swoon. You've been picturing your lounge with a bold accent and statement furniture for what seems like forever, but you've never taken the leap and got started.
These techy tools should make light work of planning your next interior project.
Pinterest
You'll often see Pinterest described as a social network, but it's really more of a visual discovery tool: every day, millions of users bookmark or 'pin' their favourite items and ideas, giving them descriptions and categorising them in ways that are meaningful to them using boards. It's almost like scrapbooking, but brought online and into the twenty-first century.
A huge topic area on Pinterest is Home Interiors, and you can glean a huge amount of inspiration from simply running searches for anything that might inspire you.
If you have a thing for pillar box red furnishings or autumnal red walls, just type "red interiors" into Pinterest and boom, more inspiration that you can shake a stick at.

Perhaps you've seen "scandi chic" mentioned in magazines and love the overall look, but have no idea where to start when it comes to colour schemes. A quick search will return loads of ideas so that you can start to get a feel for what you love.
Each 'pin' belongs to a board, so sometimes your search will turn up a result that looks like it belongs on a board that's just your cup of tea. Click and you'll find yourself immersed in a collection carefully curated by a fellow user that could offer everything you're looking for, or lead you off on a new journey.
Polyvore
If you have been hopping from retailer to retailer picking colours, furniture and finishing touch items you think will complete your dream look, then no doubt you'll want to make sure they all come together well.
Polyvore allows you to clip items from around the web and send them to a sandbox, where you can then arrange them into inspirational moodboards that are not only fully customisable, but also shareable.
When I was planning our bedroom makeover, I put together this board and then sent it to my husband. Not only was he able to see how the collection would look together, he was also able to click through to the retailer websites and review the product descriptions and prices.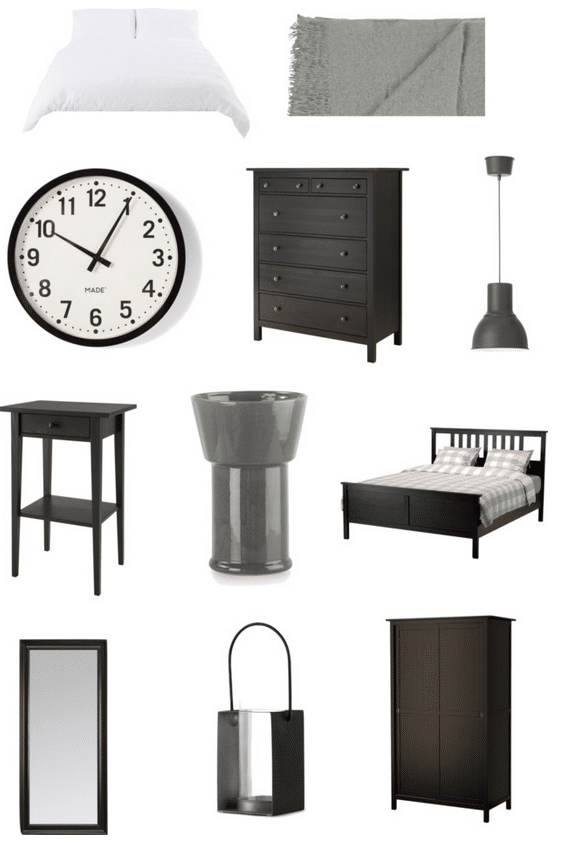 With my son's room, Polyvore was brilliant for figuring out the wall colour scheme. We had all the dinosaur-themed touches picked out, and it was much easier to choose the shades of green we want and see how it would all balance out.

Dulux Visualiser
We can all enjoy getting lost in a daydream about our ideal living room or perfect kitchen, but more often than not, we're working with what we've got, adding new soft furnishings here or there, or painting a splash of fresh colour on the walls to breathe new life into a room we've lived with for years.
The Dulux Visualiser app is super useful in that it helps you see what your existing room might look like in a new colour.
Just download the app to any iOS or Android device and point the camera at a wall to see what it can do. If the light is good, it will probably recognise the walls straight away and magically convert your room to whatever colour you choose. If it's dim or if – like us – you have lots of pictures on the walls, it will allow you to tap the areas of wall you want it to fill. Either way, pretty quickly you get a sense of what your room could look like in a whole new hue.
A tap of the camera bottom at the bottom of the screen will allow you to grab screen shots as you try out different shades, which all save to a collection inside the app.
You can then go through and save you favourites to your camera roll, or use your phone's share buttons to send them out to friends and family for their opinions.
Not sure which colours to choose? The app has organised the Ready Mixed choices neatly into categories such as cool neutrals, creams, and reds.
Or you can dig in and drag through the colour chart until you find your perfect shade.
There are also themed collections such as Kids' Rooms, Bathroom and Feature Wall to help steer you down the right path, as well as tonal collections like City Getaway, Country Retreat and Day at the Beach.
Alternatively, you can figure out what Dulux shade might match a current room's colour by choosing the Pick function and either pointing it at a wall, or uploading a photo from your camera roll.
This is great, I think, for when you're out and about and see a scheme you love; but actually you could use it to draw colour inspiration from any image.
Love a colour but not sure what scheme it will work with? Dulux has that covered too, suggesting complementary colours and then carrying them over to the Visualiser so that you can 'paint' your room and see what it will all look like.

You can even mask areas off to get a finish pretty close to what your final effort will look like. It's very clever stuff.
When it comes down to the nitty-gritty of ordering your chosen paint, Dulux Visualiser can even help you figure out what kind of paint you need and give you tips on how to apply it.
If you've been considering redecorating for a while, what's stopping you? And would tools like this make you more likely to take the plunge?
You can download the Dulux Visualizer App for free on iTunes or Google Play.