I could eat any one of these right now! – me
As good weather is hopefully set to return to my part of the world this week, I've picked three veggie sandwich recipes that are perfect for eating in the sunshine.
This healthy veggie burger from Mummy Alarm looks delicious and is packed to bursting with goodness. I'm dreaming of smothering it in relish topping with crunchy lettuce and eating in oversized bites washed down with fresh lemonade.
.
Next up is this impeccable presented kidney bean burger from Elizabeth's Kitchen Diary. My mouth waters thinking of the kick the ginger must lend to the earthy flavours.
And finally, check out this drool-worthy falafel wrap from Write Like No One's Watching. I love the idea of putting the wraps on a direct flame for a few seconds for an authentic taste.
Do you have a recipe to share? Come and link up with #RecipeoftheWeek!
If you blog, here's the place to show off YOUR cooking skills! Pick a recipe YOU created from any time at all and add it to the directory below for others to find.
Meaty, vegan, fatty, low-calorie – all recipes are welcome.
You share the goods, then I generally go round reading, commenting, Stumbling, Pinning and drooling over everyone's entries.
I then pick my favourite three to feature the following week!
It's that simple – just link up below and let's share the love.
Link up your post using the Linky tool below
Add the "Recipe of the Week" badge to your post so that readers can find other great recipes.
Take a little time to read and comment on each other's recipes.
Come back next Saturday and we'll do it all over again.
Enjoy!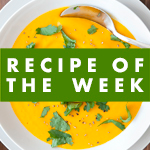 [html]
<div align="center"><a href="https://www.amummytoo.co.uk/2013/08/three-fabulous-veggie-summer-sandwiches-recipeoftheweek" target="_blank" rel="nofollow"><img alt="Link up your recipe of the week" src="https://www.amummytoo.co.uk/wp-content/uploads/2013/01/recipe-of-the-week.png" /></a></div>
[/html]