That's this week's meal planner sorted! – me
I'm a little late with #recipeoftheweek (it's normally live on a Saturday) because I've been enjoying the bank holiday weekend with my family, but I am super excited to share with you three mouthwatering vegetarian family dishes submitted last week.
This gorgeously juicey looking Spicy Chickpeas and Sweet Potato recipe from I'm Counting UFOZ has my stomach rumbling. I can just imagine how great it must smell with all those warm flavours and the heat of the chipotle paste. YUM!
These devilled eggs from Guai Shu Shu look like so much fun that I've put them on my list of things to make with the kids these week. I love the different ideas for how to serve them too.
I have a serious weakness for courgette, so I'm finding these baked Courgette, Cheesy, Vegetarian Bites from Nutritious Deliciousness absolutely irresistible. We'll be trying them this week with some vegetarian hard cheese and a sweet chilli dip on the side, I reckon.
Do you have a recipe to share? Come and link up with #RecipeoftheWeek!
If you blog, here's the place to show off YOUR cooking skills! Pick a recipe YOU created from any time at all and add it to the directory below for others to find.
Meaty, vegan, fatty, low-calorie – all recipes are welcome.
You share the goods, then I generally go round reading, commenting, Stumbling, Pinning and drooling over everyone's entries.
I then pick my favourite three to feature the following week!
It's that simple – just link up below and let's share the love.
Link up your post using the Linky tool below
Add the "Recipe of the Week" badge to your post so that readers can find other great recipes.
Take a little time to read and comment on each other's recipes.
Come back next Saturday and we'll do it all over again.
Enjoy!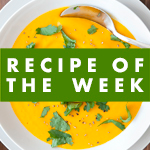 [html]
<div align="center"><a href="https://www.amummytoo.co.uk/2013/08/three-great-veggie-family-recipes-recipeofthweek/" target="_blank" rel="nofollow"><img alt="Link up your recipe of the week" src="https://www.amummytoo.co.uk/wp-content/uploads/2013/01/recipe-of-the-week.png" /></a></div>
[/html]