Hmm, I think Miss J needs that toddler pudding making. Ok, ok, I want it – me
Ello, ello. What have you been cooking this week?
The food bloggers have been cooking up a storm, it seems, with 32 delicious recipes shared with #recipeoftheweek last week. It was hard to choose three favourites, but with bloggers currently going baking mad thanks to The Great British Bake Off and The Great Bloggers Bake Off, I couldn't resist these oven baked treats.
First up, Carrot Tarte Tatin from super-talented blogger, photographer and things-to-do-thinker-upper extraordinaire, The Boy and Me.
Next up, this pumpkin and apple steamed pudding from Tigerlilly Quinn. It's supposed to be for toddlers, but I'd quite happily scoff a bowl of this sweet, nutrient-rich, flavoursome looking pud.
And finally, banana and white chocolate blondies from My Darlings and Me. How crazily, scrumptiously moreish do these look?!
Now, on to this week!
Do you have a recipe to share? Come and link up with #RecipeoftheWeek!
If you blog, here's the place to show off YOUR cooking skills! Pick a recipe YOU created from any time at all and add it to the directory below for others to find.
Meaty, vegan, fatty, low-calorie – all recipes are welcome.
You share the goods, then I generally go round reading, commenting, Stumbling, Pinning and drooling over everyone's entries.
I then pick my favourite three to feature the following week!
It's that simple – just link up below and let's share the love.
Link up your post using the Linky tool below
Add the "Recipe of the Week" badge to your post so that readers can find other great recipes.
Take a little time to read and comment on each other's recipes.
Come back next Saturday and we'll do it all over again.
Enjoy!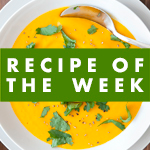 [html]
<div align="center"><a href="https://www.amummytoo.co.uk/2013/09/three-mouthwatering-bakes-recipeoftheweek" target="_blank"><img alt="Link up your recipe of the week" src="https://www.amummytoo.co.uk/wp-content/uploads/2013/01/recipe-of-the-week.png" /></a></div>
[/html]