Is it wrong to lick the plate? – me
I so love puff pastry. Strudels, tarts, pies, turnovers – I never pass up the opportunity for a flaky, buttery dessert and gladly eat every last crumb.
In this week's showcase, I have three drool-worthy puff-pastry dessert recipes – if you can look at them without your stomach grumbling, I salute you!
This French Apple Tart from Nutritious Delicious looks so wonderfully dainty and moreish. A beautifully simple, tempting recipe with a fabulously professional looking finish.
These Eccles Cakes from Dragons and Fairy Dust look so scrummy – real comfort food. I can imagine intending to eat one and accidentally eating two…or four…
This Cherry Floss Open Pie from Capture by Lucy is as creative as it is beautiful. Another simple recipe, but the addition of candy floss takes it to another level!
Do you have a recipe to share? Come and link up with #RecipeoftheWeek!
If you blog, here's the place to show off YOUR cooking skills! Pick a recipe YOU created from any time at all and add it to the directory below for others to find.
Meaty, vegan, fatty, low-calorie – all recipes are welcome.
You share the goods, then I generally go round reading, commenting, Stumbling, Pinning and drooling over everyone's entries.
I then pick my favourite three to feature the following week!
It's that simple – just link up below and let's share the love.
Link up your post using the Linky tool below
Add the "Recipe of the Week" badge to your post so that readers can find other great recipes.
Take a little time to read and comment on each other's recipes.
Come back next Saturday and we'll do it all over again.
Enjoy!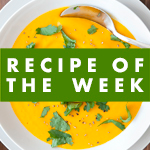 [html]
<div align="center"><a href="https://www.amummytoo.co.uk/2013/08/three-puff-pastry-dessert-recipes-recipeoftheweek" target="_blank" rel="nofollow"><img alt="Link up your recipe of the week" src="https://www.amummytoo.co.uk/wp-content/uploads/2013/01/recipe-of-the-week.png" /></a></div>
[/html]