Hmm, buns for breakfast? – me
It is that time of the week again. That time where I share three gorgeous dishes from fellow bloggers and then invite you to link up yours so we can share in more culinary love (you also get a chance to be featured next week).
So, please join with me first in worshipping at the altar of these three delectable looking sweet treats.
First up, we have blackberry jelly from Me and My Shadow. With blackberries growing aplenty all over the UK right now, this is a recipe well-worth trying.
Next up, these white chocolate and Matcha brownies from A Bavarian Sojourn look so tempting. Look at that texture! And I'm curious to know what the Matcha tea does to the flavour.
And finally, these Chocolate, Coconut & Cherry Buns from the super talented Mummy Mishaps have my heart racing. It's a nice simple recipe too – I reckon you could rustle them up for breakfast. I certainly will be!
Do you have a recipe to share? Come and link up with #RecipeoftheWeek!
If you blog, here's the place to show off YOUR cooking skills! Pick a recipe YOU created from any time at all and add it to the directory below for others to find.
Meaty, vegan, fatty, low-calorie – all recipes are welcome.
You share the goods, then I generally go round reading, commenting, Stumbling, Pinning and drooling over everyone's entries.
I then pick my favourite three to feature the following week!
It's that simple – just link up below and let's share the love.
Link up your post using the Linky tool below
Add the "Recipe of the Week" badge to your post so that readers can find other great recipes.
Take a little time to read and comment on each other's recipes.
Come back next Saturday and we'll do it all over again.
Enjoy!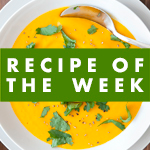 [html]
<div align="center"><a href="https://www.amummytoo.co.uk/2013/09/three-sweet-treats-recipeoftheweek" target="_blank" rel="nofollow"><img alt="Link up your recipe of the week" src="https://www.amummytoo.co.uk/wp-content/uploads/2013/01/recipe-of-the-week.png" /></a></div>
[/html]