That is a stunning plate of food – me
I was bowled over by the quality of recipes submitted to #RecipeoftheWeek last week. Spoiled for choice, I've chosen to showcase these three stunning main courses, that all sound wonderfully simple to make, but look delicious.
I love the sound of this tangy chicken, olive and tomato dish from Romanian Mum. It's great that she tasted something she liked in a restaurant, went home and created a version of it for herself.
Meanwhile, this Coriander and Ginger Cauliflower Rice with Garlic Chilli Prawns from London Unattached is one of the prettiest plates of food I've ever seen. Incredibly, it's only just over 200 calories per portion!
And finally, this dainty roast chicken, bacon and caramelised onion risotto from A New Addition Blog is cleverly concocted from left overs most families are likely to have in the fridge of a weekend. It's good, simple, family-friendly cooking.
Do you have a recipe to share? Come and link up with #RecipeoftheWeek!
If you blog, here's the place to show off YOUR cooking skills! Pick a recipe YOU created from any time at all and add it to the directory below for others to find.
Meaty, vegan, fatty, low-calorie – all recipes are welcome.
You share the goods, then I generally go round reading, commenting, Stumbling, Pinning and drooling over everyone's entries.
I then pick my favourite three to feature the following week!
It's that simple – just link up below and let's share the love.
Link up your post using the Linky tool below
Add the "Recipe of the Week" badge to your post so that readers can find other great recipes.
Take a little time to read and comment on each other's recipes.
Come back next Saturday and we'll do it all over again.
Enjoy!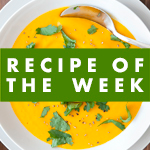 [html]
<div align="center"><a href="https://www.amummytoo.co.uk/2013/08/three-tasty-mains-recipeoftheweek/" target="_blank" rel="nofollow"><img alt="Link up your recipe of the week" src="https://www.amummytoo.co.uk/wp-content/uploads/2013/01/recipe-of-the-week.png" /></a></div>
[/html]