These days the of range of different flavours most of us have to hand or that's just a trip to the supermarket away is frankly breathtaking, and with all these new flavours come tons of variation. To celebrate all those flavours this week I've put together a round-up of some unusual (a least to my mind!) combinations that work together to create some really unique dishes. If you're looking for something new and exciting to liven up your week with then these are the recipes for you!
This is THE place to link up your recipe posts for lots of tweet, comment and Pinterest love. At the bottom of this post is the latest #recipeoftheweek 'linky' – use it to add any recipe posts you would like to share.
Remember, to enter #recipeoftheweek, your posts don't have to follow a particular theme – absolutely all recipes are welcome every single week :)
But first, here are my selections from last week's entries.
Hot and Sour Spinach Soup
This tasty soup from Curry and Vanilla fuses Indian and Chinese flavours to make something super unique and delicious – a must try!
Winter Rice Salad with Mandarins and Peanuts
Search for Spice's winter rice salad has a great variety of colours, flavours and textures. Crunchy dry roasted peanuts and juicy mandarin oranges with perfectly cooked rice will have you going back for seconds every time.
Roasted Taco Chickpeas
These chickpeas from Courtney's Cookbook are wonderfully spiced with a nod to Mexican flavours and super simple to make, and at the end you get something healthy, delicious and with a wonderful crunch.
Whole Roasted Pumpkin with Smokey Bean Chilli
As delicious as it is fantastic to look at, this roasted pumpkin from Poppy & the Bees holds a delicious,  smoky chilli that's perfect for a festive treat.
Belgian Tripel Butter Roasted Cranberries & Brussels Sprouts
Craft Beering's Brussels sprouts have a lot of great flavours going on including succulent cranberries, orange zest, a drizzle of honey and of course… Belgian Tripel beer!
Pumpkin Pie Quesadilla
Love pumpkin pie but looking for something a bit lighter and that's less of a fuss to make? Just five ingredients go into Courtney's Cookbook sweet quesadilla that's the perfect quick bite.
Now, on to #recipeoftheweek…
Got a recipe to share? Join in with #recipeoftheweek!
RECIPE OF THE WEEK IS FOR EVERYONE – there is no theme, just join in.
You can add any of your recent recipe posts to #recipeoftheweek. Here's all the info you'll need:
Link up any of your recipe posts using the linky below – click the blue button that says 'Add your link'. All recipes are welcome, old or new. There is no theme, just please don't re-add posts you've added before
Add the "Recipe of the Week" badge to your post so that readers can find other great recipes (the code is at the bottom of this post)
Join me in taking time to read, comment, Stumble and/or Pin some of the other entries, if you like them. I read, tweet & pin everyone's and discover amazing new recipes along the way
Come back next Monday and we'll do it all over again
I also pick my favourite entries to showcase the following week.
Enjoy!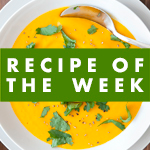 [html]
<div align="center"><a href="https://www.amummytoo.co.uk/unusual-combos-recipeoftheweek-27-3-dec"><img class="alignnone" src="https://www.amummytoo.co.uk/wp-content/uploads/2013/01/recipe-of-the-week.png" alt="Link up your recipe of the week" width="150" height="150" /></a></div>
[/html]