Welcome to the first #recipeoftheweek of 2018! While the Christmas splurge might be behind us the cold weather certainly isn't, so there's still plenty of opportunities to get together indoors for a party or gathering as we see off the last of the winter months in cosy style. With that in mind it got me thinking about party snacks and how to branch out from the norm, and it wasn't long before I decided there's really only two rules – the first is it needs to be easy to serve, and the second is it needs to be delicious! If those are your only criteria suddenly your party comes alive with possibilities, see the delicious treats below to get inspired.
This is THE place to link up your recipe posts for lots of tweet, comment and Pinterest love. At the bottom of this post is the latest #recipeoftheweek 'linky' – use it to add any recipe posts you would like to share.
Remember, to enter #recipeoftheweek, your posts don't have to follow a particular theme – absolutely all recipes are welcome every single week :)
But first, here are my selections from last week's entries.
Hops Salted Roasted Almonds & Dried Cranberries
If you've never had roasted almonds before then Craft Beering's savoury, salty and chewy recipe is a great start, and it'll get you wondering how you could have missed out for so long.
Coriander Lime Chicken Wings
The Not So Creative Cook has a delicious, zesty and fresh tasting take on the firm party favourite that is the chicken wing.
Honey Sriracha Kabobs with a Garlic Lime Faux Aioli
These spicy and sweet honey sriracha glazed pork kababs from Looney for Food are easy to pick up, easy to dip and super delicious.
Feisty Chile con Carne Queso Dip
Flipped-Out Food's dip is the perfect mixture of cheesy, spicy, and beefy and super easy to reheat when needed.
Broccoli Salad with Bacon & Cranberries
A Reinvented Mom's broccoli salad makes for a perfect party snack – light, crunchy and full of flavour.
Boozy Sugared Cranberries
The Teatime Baker's cranberries have a little rum in them, and the mixture of sour and sweet flavours work fantastically together.
Vegan Caprese Il Tricolore (Caprese Salad)
Yumsome's vegan taken on an Italian classic is as beautiful as it is easy to make – you could whip up a platter of them in just a few minutes.
Chia Seeds Pomegranate Kale Salad
Munchkin Time's fantastic winter salad is easy to make, full of earthy flavours but light enough for any party goer to want to pile onto their plate.
Spiced Cashew Nuts
Curry and spice flavours take Indu's International Kitchen's cashews to a whole new level of tastiness.
Now, on to #recipeoftheweek…
Got a recipe to share? Join in with #recipeoftheweek!
RECIPE OF THE WEEK IS FOR EVERYONE – there is no theme, just join in.
You can add any of your recent recipe posts to #recipeoftheweek. Here's all the info you'll need:
Link up any of your recipe posts using the linky below – click the blue button that says 'Add your link'. All recipes are welcome, old or new. There is no theme, just please don't re-add posts you've added before
Add the "Recipe of the Week" badge to your post so that readers can find other great recipes (the code is at the bottom of this post)
Join me in taking time to read, comment, Stumble and/or Pin some of the other entries, if you like them. I read, tweet & pin everyone's and discover amazing new recipes along the way
Come back next Monday and we'll do it all over again
I also pick my favourite entries to showcase the following week.
Enjoy!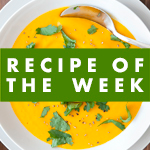 [html]
<div align="center"><a href="https://www.amummytoo.co.uk/unusual-party-snacks-recipeoftheweek-2-dec-7-jan"><img class="alignnone" src="https://www.amummytoo.co.uk/wp-content/uploads/2013/01/recipe-of-the-week.png" alt="Link up your recipe of the week" width="150" height="150" /></a></div>
[/html]