It's time for #recipeoftheweek once again, and this week it's all about unusual flavour combinations for vegans! I find that often it's when cooking with constraints (like no animal products) that you really start to exploring bold new combinations, which these certainly are!
This is THE place to link up your recipe posts for lots of tweet, comment and Pinterest love. At the bottom of this post is the latest #recipeoftheweek 'linky' – use it to add any recipe posts you would like to share.
Remember, to enter #recipeoftheweek, your posts don't have to follow a particular theme – absolutely all recipes are welcome every single week :)
But first, here are my selections from last week's entries.
Roasted Pumpkin Hummus
A little roasted pumpkin and spices added to homemade hummus makes for a wonderful flavour and beautiful colour. Get the recipe from Easy Peasy Foodie.
Vegan Chocolate Mocha Banana Cake
Coffee and chocolate in a moist, fluffy banana cake? Yes please! Definitely worth a try if you haven't had these flavours together before. Get the recipe from Curry and Vanilla.
Peanut Pumpkin Muffins
Nuts with pumpkin is a lovely combination and the earthy flavours in these peanut pumpkin muffins make for a delicious snack. Get the recipe from …and A Dash of Cinnamon.
Vegan "Mozzarella" Sticks
So what's the secret ingredient in the middle of these super healthy "mozzarella" sticks? Heart of palm! It turns out that it's fantastically stringy and fun! Get the recipe from Strength and Sunshine.
Vegan Miso Caramel Sauce
This really is an unusual one! Who would have thought miso could help to create such a silky smooth and delicious caramel sauce? Get the recipe from yumsome.
Now, on to #recipeoftheweek…
Got a recipe to share? Join in with #recipeoftheweek!
RECIPE OF THE WEEK IS FOR EVERYONE – there is no theme, just join in.
You can add any of your recent recipe posts to #recipeoftheweek. Here's all the info you'll need:
Link up any of your recipe posts using the linky below – click the blue button that says 'Add your link'. All recipes are welcome, old or new. There is no theme, just please don't re-add posts you've added before
Add the "Recipe of the Week" badge to your post so that readers can find other great recipes (the code is at the bottom of this post)
Join me in taking time to read, comment, Stumble and/or Pin some of the other entries, if you like them. I read, tweet & pin everyone's and discover amazing new recipes along the way
Come back next Monday and we'll do it all over again
I also pick my favourite entries to showcase the following week.
Enjoy!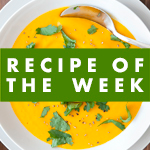 [html]
<div align="center"><a href="https://www.amummytoo.co.uk/unusual-vegan-treats-recipeoftheweek-9-15-oct"><img class="alignnone" src="https://www.amummytoo.co.uk/wp-content/uploads/2013/01/recipe-of-the-week.png" alt="Link up your recipe of the week" width="150" height="150" /></a></div>
[/html]