I'm continually blown away by the deliciousness, inventiveness and variety of vegan dishes I see on every #recipeoftheweek round-up, so this month is about celebrating what can be done in the kitchen without anything animal-based, I hope you find as many recipes to enjoy as I did!
This is THE place to link up your recipe posts for lots of tweet, comment and Pinterest love. At the bottom of this post is the latest #recipeoftheweek 'linky' – use it to add any recipe posts you would like to share.
Remember, to enter #recipeoftheweek, your posts don't have to follow a particular theme – absolutely all recipes are welcome every single week :)
But first, here are my selections from last week's entries.
S'mores Pancakes
Strength and Sunshine's pancake s'mores have everything you could want in a vegan breakfast treat – layers of pancakes, marshmallow and chocolate. Yum!
The Ultimate Vegan Moussaka
Roasted veg, lentils and a fantastic potato and béchamel topping makes The Veg Space's moussaka a delicious and healthy treat.
Baked Vegan Bacon Ranch Pasta Skillet
Strength and Sunshine gives us this rather delicious looking pasta skillet which is a great combination of flavours and textures.
PB&J Protein Blondies
And A Dash of Cinnamon's blondies are just 4 ingredients and absolutely delicious, with flavours of a little cinnamon and dried cherries.
Slow baked aubergines in a rich tomato sauce
Lydia Gerratt's baked aubergine has wonderfully rich flavours that are sure to have you coming back for seconds.
Mango Coconut Granola
Ginger and cinnamon combined with coconut and mango make Courtney's Cookbook's granola a real winner at breakfast.
Beetroot Palle Ghashi/Indian Flavored Beet Greens Coconut Curry
Curry and Vanilla's beetroot soup is simple, easy and delicious with fresh beetroot and a wonderful coconut masala paste.
Now, on to #recipeoftheweek…
Got a recipe to share? Join in with #recipeoftheweek!
RECIPE OF THE WEEK IS FOR EVERYONE – there is no theme, just join in.
You can add any of your recent recipe posts to #recipeoftheweek. Here's all the info you'll need:
Link up any of your recipe posts using the linky below – click the blue button that says 'Add your link'. All recipes are welcome, old or new. There is no theme, just please don't re-add posts you've added before
Add the "Recipe of the Week" badge to your post so that readers can find other great recipes (the code is at the bottom of this post)
Join me in taking time to read, comment, Stumble and/or Pin some of the other entries, if you like them. I read, tweet & pin everyone's and discover amazing new recipes along the way
Come back next Monday and we'll do it all over again
I also pick my favourite entries to showcase the following week.
Enjoy!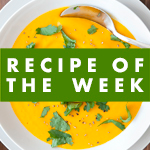 [html]
<div align="center"><a href="https://www.amummytoo.co.uk/vegan-feasts-recipeoftheweek-4-10-jun"><img class="alignnone" src="https://www.amummytoo.co.uk/wp-content/uploads/2013/01/recipe-of-the-week.png" alt="Link up your recipe of the week" width="150" height="150" /></a></div>
[/html]