Welcome to #recipeoftheweek, and this week we have some really fantastic vegan dishes! If you've been a vegan for years, just trying to cut down on your meat intake a little, or you're taking part in Veganuary then this is the roundup for you. Full of inspiration I think almost everyone will want to dive into the kitchen after seeing what's on offer!
This is THE place to link up your recipe posts for lots of tweet, comment and Pinterest love. At the bottom of this post is the latest #recipeoftheweek 'linky' – use it to add any recipe posts you would like to share.
Remember, to enter #recipeoftheweek, your posts don't have to follow a particular theme – absolutely all recipes are welcome every single week :)
But first, here are my selections from last week's entries.
Old-Fashioned English Tea Loaf
How good does yumsome's tea loaf look? Traditional, super tasty and the perfect thing for a cost winter evening with a cup of tea.
Vegan Leek & Cauliflower Cheese Soup
Cauliflower cheese is fantastic at the best of times, but it really comes alive with Jess Eats and Travels' paprika-roasted cauliflower.
Gluten-Free Baked Jalapeño Poppers
Strength and Sunshine's jalapeño poppers are the perfect mix of spicy and crunchy with a delicious hummus centre.
Vegan Buffalo Chicken Wing Dip
You'd ever expect that buffalo dip could be given a vegan twist and come out so delicious! Check out Healthy Helper's recipe.
After Dinner Microwave Chocolate Brownies
What are you to do when you fancy a chocolaty treat but don't want to wait too long for it? Make Inspire Create Educate's delicious microwave brownies, of course.
Chocolate Banana Nice Cream
You'll be asking yourself how something so tasty can be made with just three ingredients after trying Searching for Spice's banana 'nice' cream.
Root Vegetable Nests
Pretty, simple to make and delicious, Everyday Healthy Recipes's vegetable nests are a great way of getting different types of veg on everyone's plate in a new way.
Craft Beering
Making falafel from scratch is always a treat, but who would have though a little beer would help to add to the deliciousness? Craft Beering did!
Now, on to #recipeoftheweek…
Got a recipe to share? Join in with #recipeoftheweek!
RECIPE OF THE WEEK IS FOR EVERYONE – there is no theme, just join in.
You can add any of your recent recipe posts to #recipeoftheweek. Here's all the info you'll need:
Link up any of your recipe posts using the linky below – click the blue button that says 'Add your link'. All recipes are welcome, old or new. There is no theme, just please don't re-add posts you've added before
Add the "Recipe of the Week" badge to your post so that readers can find other great recipes (the code is at the bottom of this post)
Join me in taking time to read, comment, Stumble and/or Pin some of the other entries, if you like them. I read, tweet & pin everyone's and discover amazing new recipes along the way
Come back next Monday and we'll do it all over again
I also pick my favourite entries to showcase the following week.
Enjoy!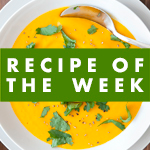 [html]
<div align="center"><a href="https://www.amummytoo.co.uk/vegan-tastiness-recipeoftheweek-15-jan-21-jan"><img class="alignnone" src="https://www.amummytoo.co.uk/wp-content/uploads/2013/01/recipe-of-the-week.png" alt="Link up your recipe of the week" width="150" height="150" /></a></div>
[/html]