It's time for #recipeoftheweek once again.
This is THE place to link up your recipe posts for lots of tweet, comment and Pinterest love. At the bottom of this post is the latest #recipeoftheweek 'linky' – use it to add any recipe posts you would like to share.
Remember, to enter #recipeoftheweek, your posts don't have to follow a particular theme – absolutely all recipes are welcome every single week :)
But first, here are my selections from last week's entries.
Banana Butterscotch Smoothie
Get the recipe from Courtney's Cookbook
5+ Homemade Dairy-Free (Whipped) Cream Substitutes
Get the recipe from Sew historically
Three Layered Chocolate Jellies
Get the recipe from Searching for Spice
Aero Mint Chocolate Cheesecake
Get the recipe from Maverick Baking
Beetroot Brownie Cake
Get the recipe from Glutarama
Apple and Cinnamon Custard Doughnuts
Get the recipe from Little Paper Swans
Pumpkin Cheesecake Mousse Pizzelles
Get the recipe from Living on Cloud Nine
Dark Chocolate Mousse
Get the recipe from Marilyns Treats
Now, on to #recipeoftheweek…
Got a recipe to share? Join in with #recipeoftheweek!
RECIPE OF THE WEEK IS FOR EVERYONE – there is no theme, just join in.
You can add any of your recent recipe posts to #recipeoftheweek. Here's all the info you'll need:
Link up any of your recipe posts using the linky below – click the blue button that says 'Add your link'. All recipes are welcome, old or new. There is no theme, just please don't re-add posts you've added before
Add the "Recipe of the Week" badge to your post so that readers can find other great recipes (the code is at the bottom of this post)
Join me in taking time to read, comment, Stumble and/or Pin some of the other entries, if you like them. I read, tweet & pin everyone's and discover amazing new recipes along the way
Come back next Monday and we'll do it all over again
I also pick my favourite entries to showcase the following week.
Enjoy!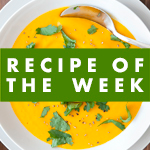 [html]
<div align="center"><a href="https://www.amummytoo.co.uk/whipped-wonders-recipeoftheweek-11-17-sep/"><img class="alignnone" src="https://www.amummytoo.co.uk/wp-content/uploads/2013/01/recipe-of-the-week.png" alt="Link up your recipe of the week" width="150" height="150" /></a></div>
[/html]