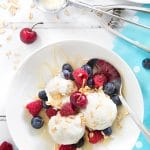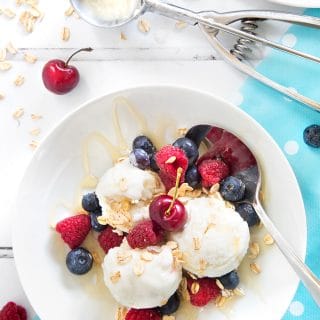 Breakfast froyo
Yogurt churned as it freezes to produce a gorgeous textured froyo (frozen yogurt) with a hint of chew and a scattering a fresh fruits.
Print Recipe
450

g

1 pot Onken Plain Grain

Handful of mixed fruit

1

tbsp

honey

1

tbsp

rolled oats
Pour the Onken Plain Grain into a freezer safe container and place in the freezer for 30 minutes.

Remove from the freezer and give it a good whisk.

Repeat a couple more times until you have a consistency similar to ice cream.

Serve 2-3 scoops per person into bowls. Top with fruit, a squeeze of honey and a scattering of rolled oats for a truly delicious breakfast.