I really want a pizza, but this will do – me
I'm still trying to eat healthily and, for the time being, avoiding eggs and dairy, so this simple recipe was a welcome, relatively guilt-free treat.
Here's what to do…
Ingredients
1 pack of ready rolled puff pastry (Jus Rol is vegan)
1 tsp dried oregano
2 tsp olive oil
3 large vine tomatoes
1 packet of rocket
Balsamic glaze
Instructions
Take the pastry out of the fridge 20 minutes before you start so that it doesn't crack
Preheat the oven to 200C (180C fan assisted)
Roll the pastry out onto a lightly greased baking sheet
Slice the tomatoes approx 1cm thick and lay out in three rows, with a 1 inch border left free
Drizzle with the olive oil and sprinkle with oregano
Bake for 20 minutes until golden brown
Slice into eighths, then serve each slice topped with rocket and drizzled with balsamic
Simple!
Add your #recipeoftheweek
Do you have a recipe to share? Here's the place you can do it! Pick one from the past week, or any time at all. Meaty, vegan, fatty, low-calorie – all recipes are welcome, just as long as you haven't linked them up to #recipeoftheweek before.
You share the goods, then I generally go round reading, commenting, Stumbling, Pinning and drooling over everyone's entries. It's that simple. So just link up below and let's share the love.
Link up your post using the Linky tool below
Add the "Recipe of the Week" badge to your post so that readers can find other great recipes.
Take a little time to read and comment on each other's recipes.
Come back next Saturday and we'll do it all over again.
Enjoy!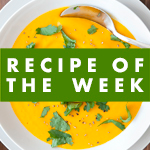 </pre>
<div align="center"><a href="https://www.amummytoo.co.uk/2013/06/vegan-tart" target="_blank" rel="nofollow"><img alt="Link up your recipe of the week" src="https://www.amummytoo.co.uk/wp-content/uploads/2013/01/recipe-of-the-week.png" /></a></div>
<pre>