I'm Emily Leary, chef, multi-award-winning food writer, presenter and photographer, and author of bestselling book, "Get Your Kids to Eat Anything".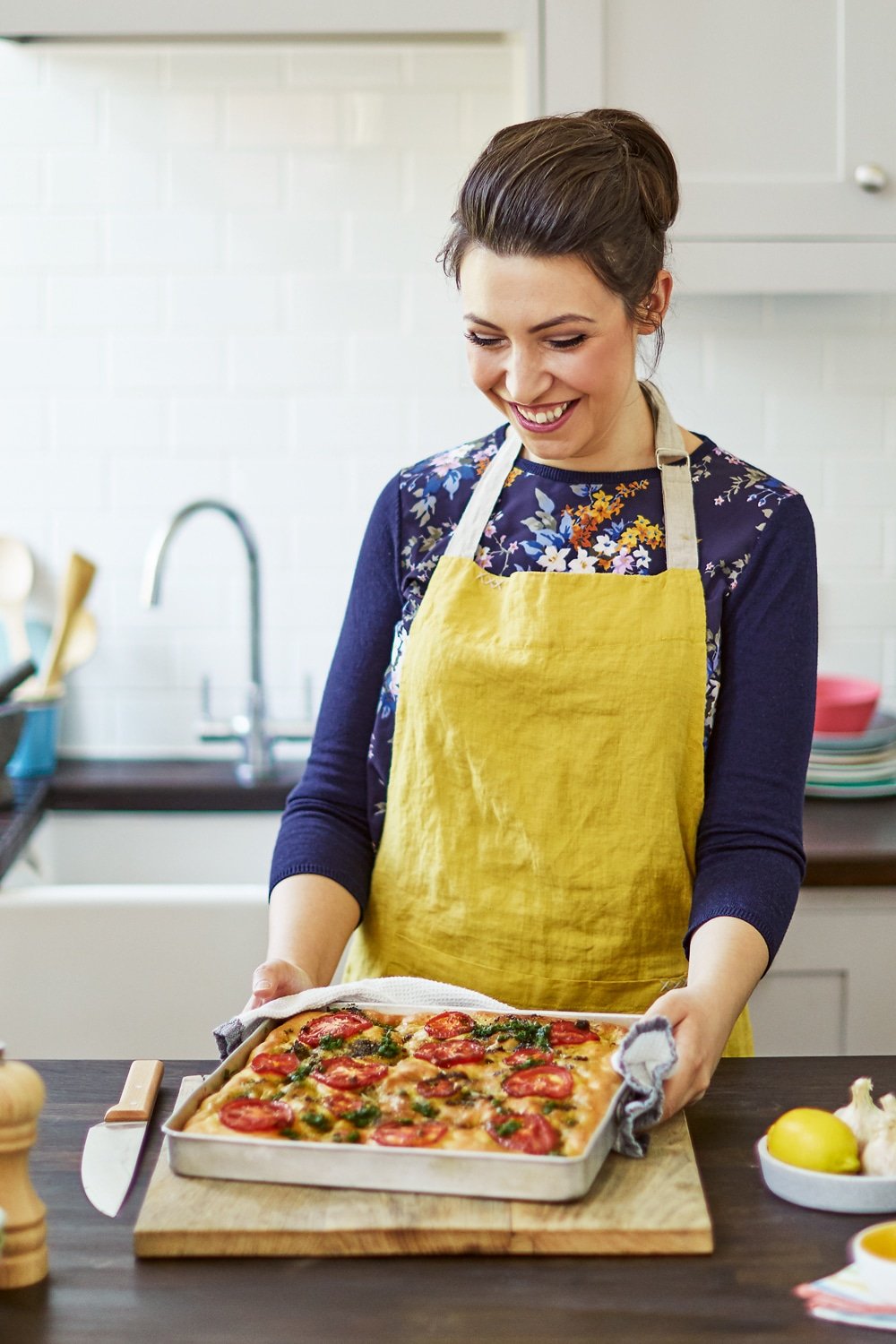 This website was launched in 2011, born out of a love of family, food and photography. Today, it's the place to come for recipes (there are hundreds in my recipe index), tips and video guides for anyone who believes a shortage of spare time shouldn't mean you can't enjoy beautiful, delicious food.
In March 2019, I published my debut cookbook, Get Your Kids to Eat Anything. The book was published by Mitchell Beazley and has been a resounding success improving family mealtimes across the country.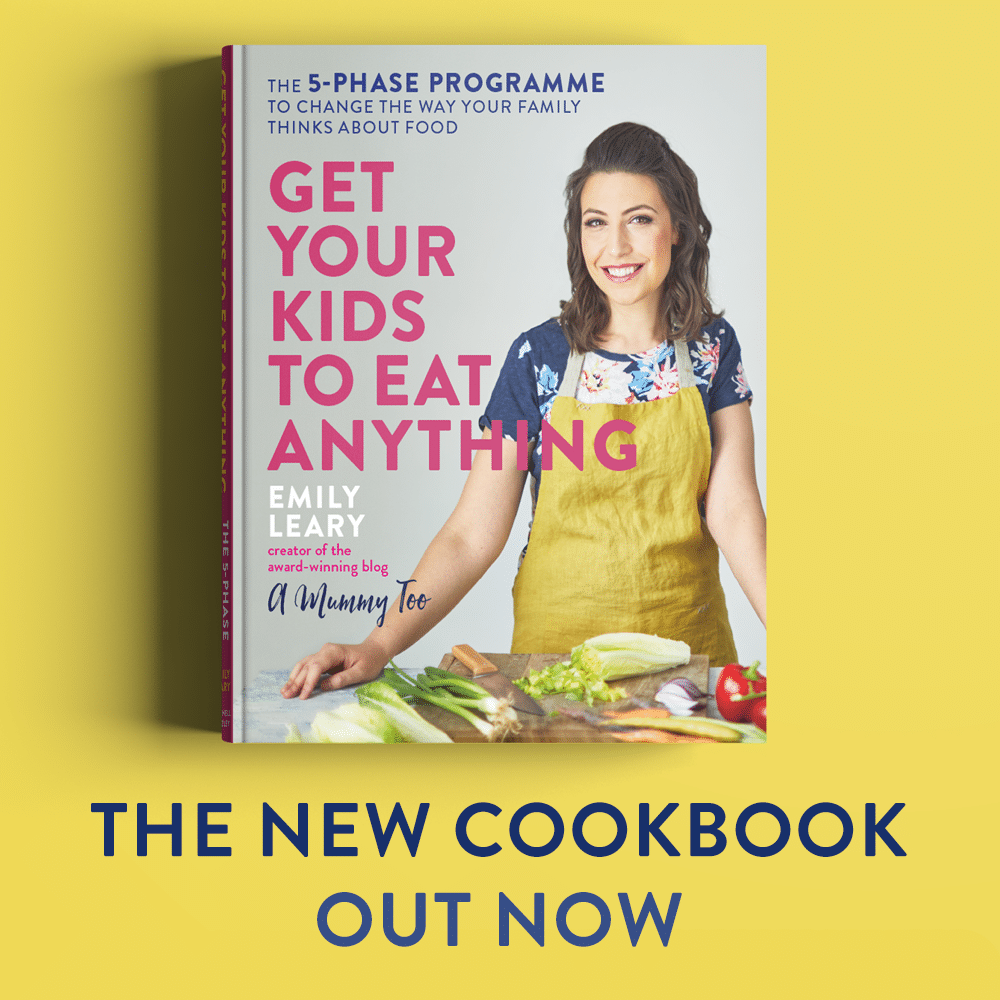 Blogging takes up a big chunk of my time, but I'm also a freelance columnist, producing food, travel and lifestyle content for mainstream media, and have written for publications and websites such as Cruise International Magazine, Metro, Good Housekeeping and Huffington Post, as well as brands such as AO.com and Mamas & Papas. For more information visit "how I work with brands and advertisers".
My work includes everything from short how-to guides, to snappy top tips articles, to more in-depth pieces.
I also develop, test and/or shoot recipes, for publications and brands, often supporting campaigns and incorporating exciting new products, from kitchen gadgets to the latest ingredients. I also work with a select number of brands to bring a foodie edge to their editorial websites.
You might imagine that, as a blogger you'll mostly find me tucked in a dark room lit only by my monitor, or buried under mountains of pots, pans and sprinkles - and there's a grain of truth to that - but I also love working with a live audience.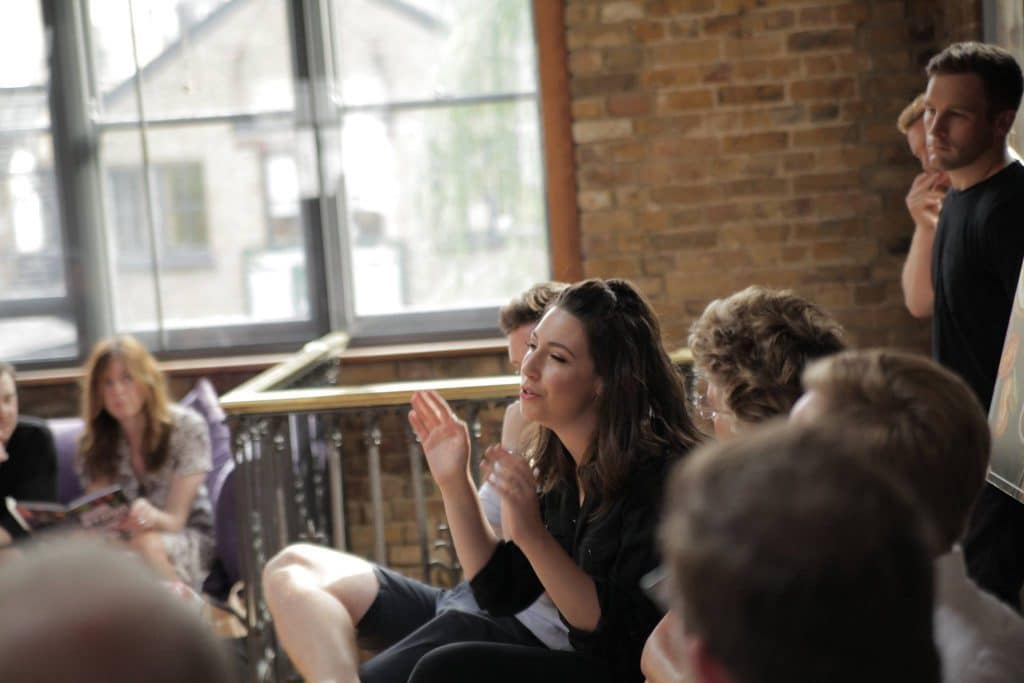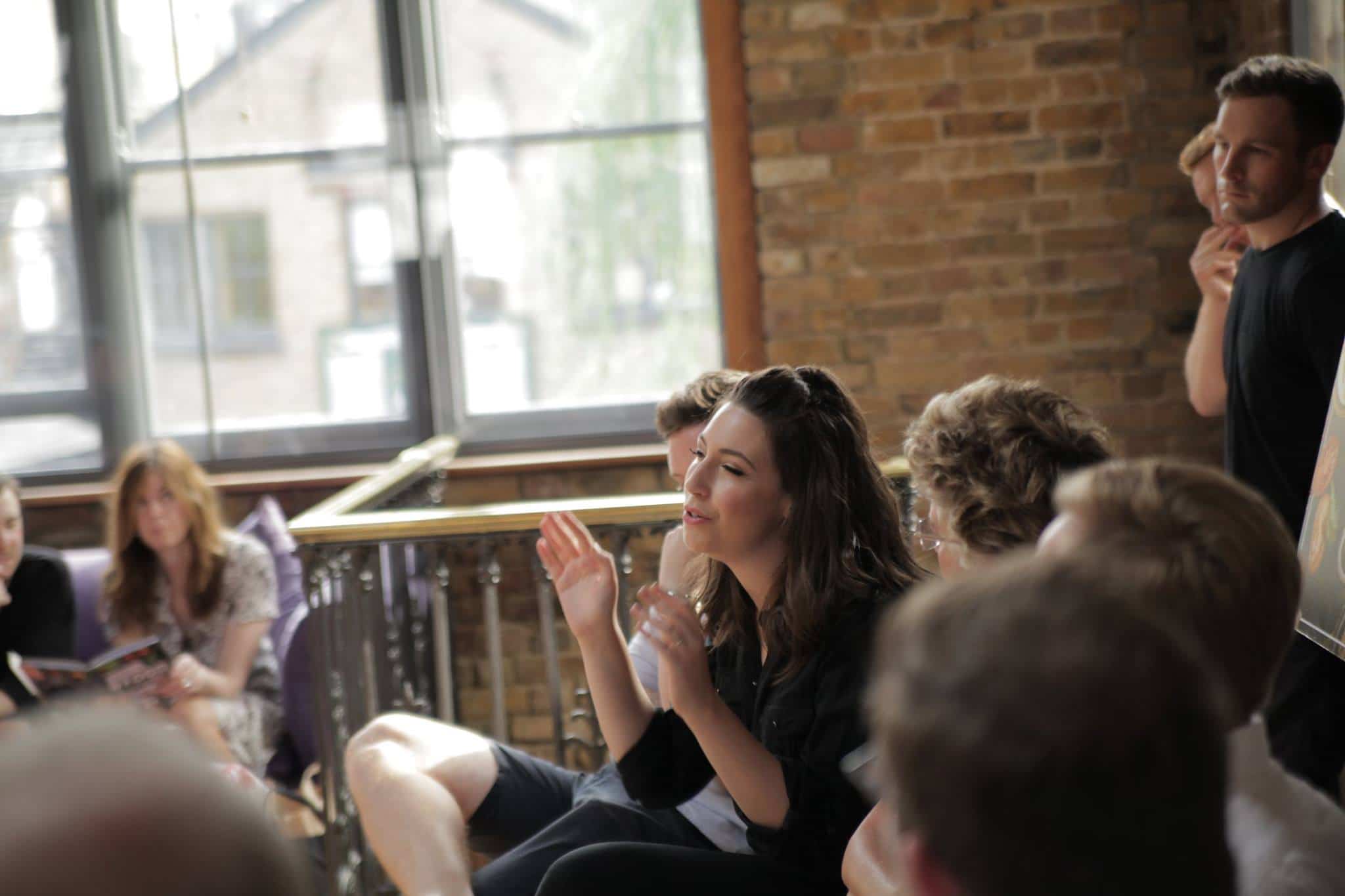 I regularly partner with brands to run workshops, presentations and demonstrations at press and consumer events, such as the BBC Good Food Festival and the Cake and Bake Show.
I trained in bread and patisserie with The School of Artisan Food and underrook chef's training with Leiths School of Food and Wine.
I ranked top 10 in the Vuelio 2017-21 Most Influential Food Bloggers and won Best Food Blog 2015 at the MAD Blog Awards, and Food Blog of the Year 2016 at the Brilliance in Blogging Awards.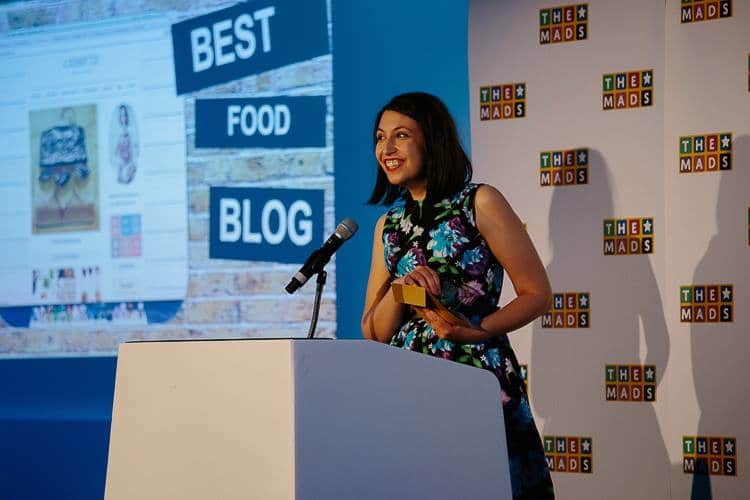 My articles, recipes, tips and interviews have appeared in numerous newspapers, magazines, websites and radio stations, including...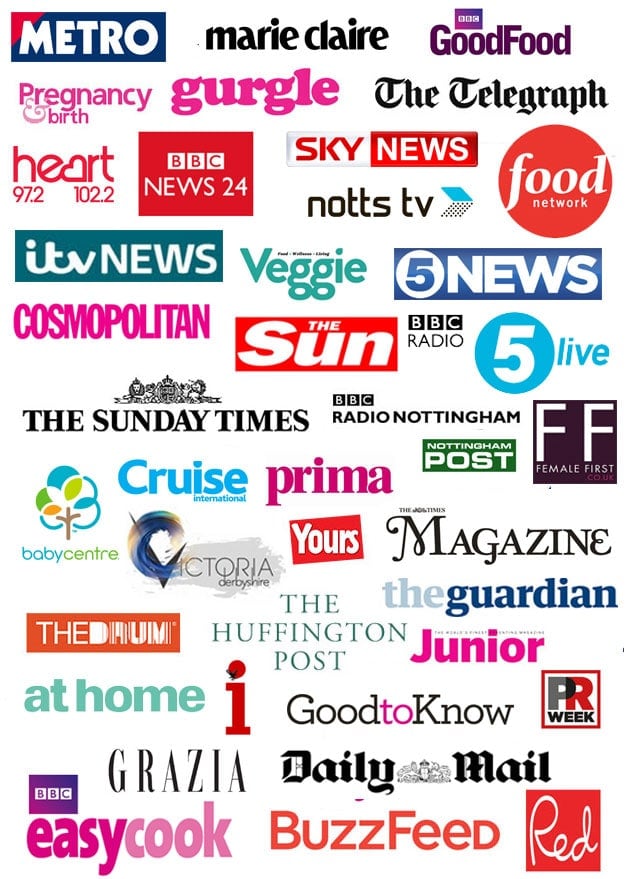 Oh and just for fun, here's me cooking with my mum.
Thank you!
So that's me. Thanks so much for reading. If you'd like to keep in touch with the latest news, please follow me on social media: Facebook, Twitter & Instagram.
Do take a look around the rest of the site, drop me a line if you have any questions, and I hope you have fun while you're here.
The top image on this page is by Tom Regester, as is the image on the sidebar. Thanks to Tom Arber for the awards photo.