Looking for recipes that are vegetarian, vegan or gluten-free? No problem! All Emily's recipes are organised with a category for each of those dietary requirements.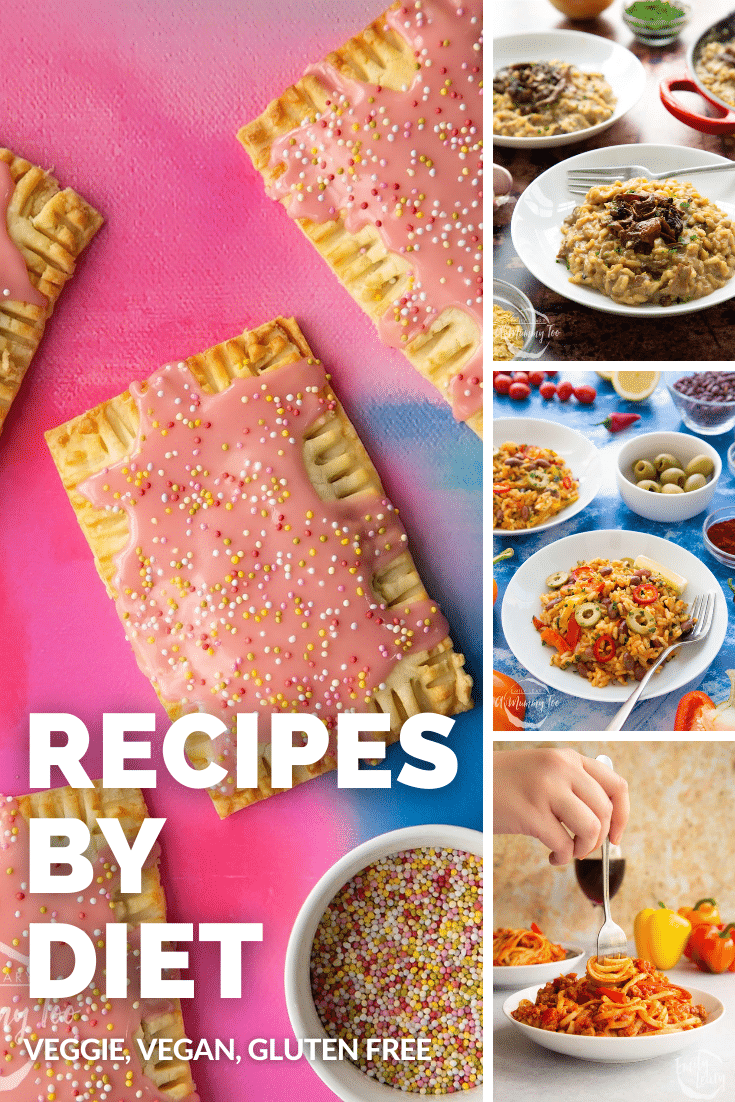 Whenever you cook for yourself or someone else with particular dietary requirements, be sure to carefully check the labels on all the ingredients you use, as gluten, dairy, meat and other allergens can turn up in the most unexpected foods.
Browse Emily Leary's recipes by dietary requirement: there are special sections for vegan, vegetarian and gluten free.
If for any reason you're struggling to find a recipe or would like to request a new one to suit your dietary requirements then feel free to contact me.
Vegan
See more vegan recipes →
Vegetarian
See more vegetarian recipes →
Gluten free
See more gluten-free recipes →
Looking for something in particular? You can use the box below to search for recipes. Just type what you're looking for (single words work best) and hit "Search".