From Halloween to Valentine's Day, Easter to Christmas, the year is peppered with great holidays and special occasions that warrant cooking up something special.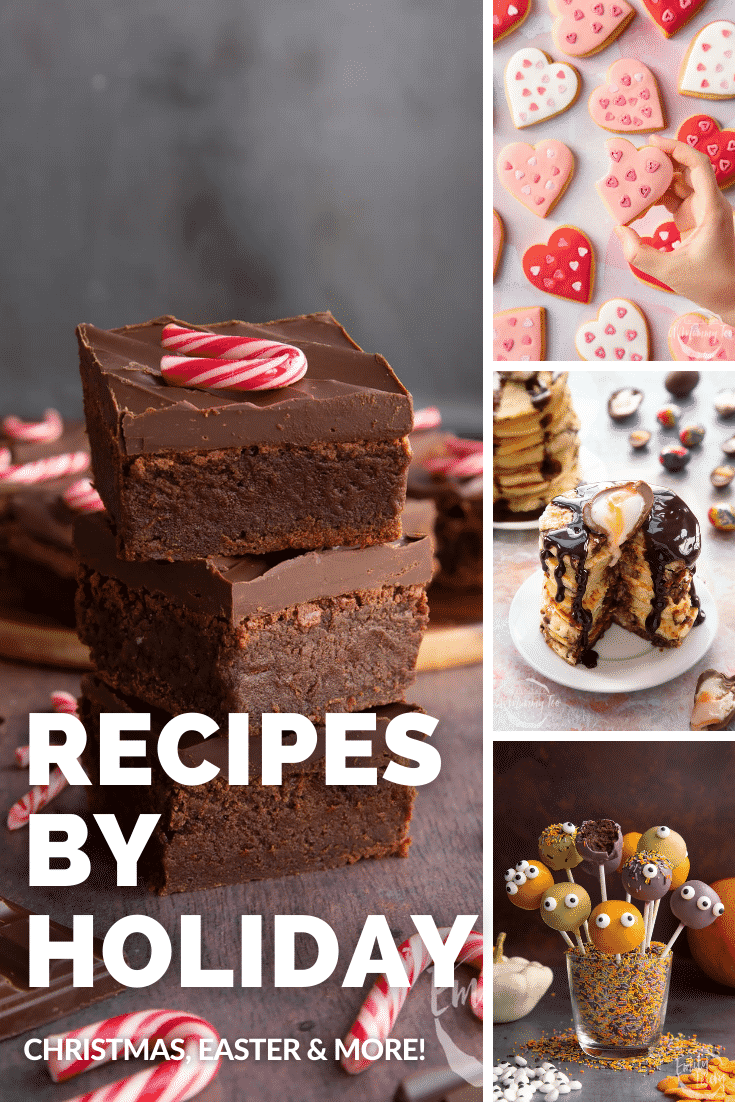 Browse through Emily's Leary recipes organised by holiday: Valentine's Day, to Easter, Halloween to Christmas and Thanksgiving. They're specially designed to make your holiday celebrations extra special.
If for any reason you're struggling to find a recipe or would like to request a new one to suit your dietary requirements then feel free to contact me.
Valentine's Day
See more Valentine's Day recipes →
Easter
See more Easter recipes →
Halloween
Christmas
See more Christmas recipes →
Looking for something in particular? You can use the box below to search for recipes. Just type what you're looking for (single words work best) and hit "Search".